Food For Thought - Algarve Grilled Pepper Salad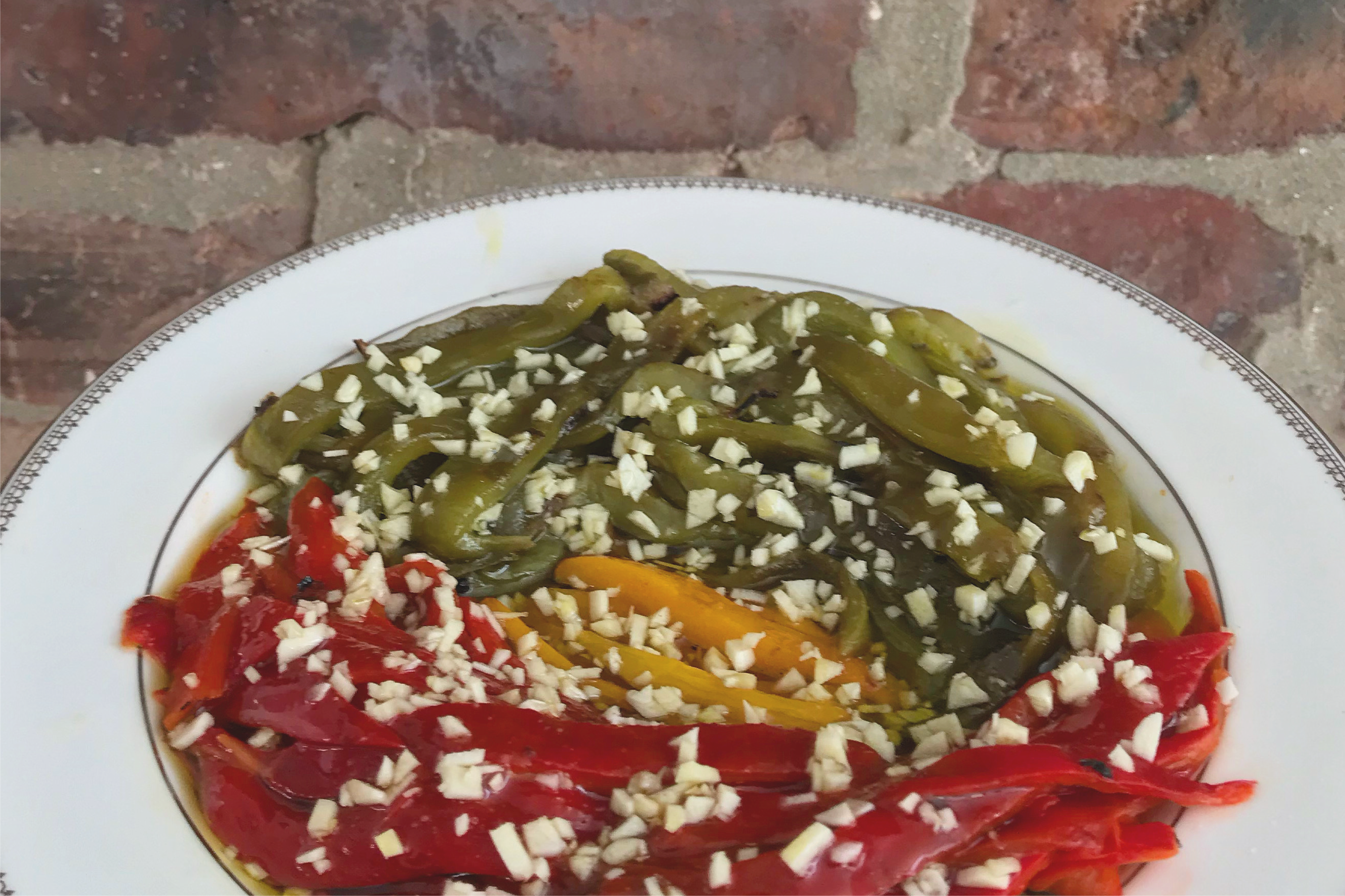 Nelson Beaumont-Laurencia shares a Portuguese family favourite!
This is one of my favourite summer salads, a traditional southern Portuguese dish, learnt it from the best, my mother.
We usually have it with grilled fish and boiled potatoes but it can
also be served as a starter.
Make ensure you have fresh bread to dip in that olive oil and also a super chilled bottle of Portuguese green wine, maybe two...
INGREDIENTS
(4x people):
2x green peppers
2x red peppers
2x yellow peppers
4x garlic cloves
4x tablespoons of great quality olive oil
Salt & pepper (season to your taste)
Paprika (season to your taste)
METHOD:
1. Wash the peppers well.
2. Coat the peppers with olive oil (this is in addition to ingredient olive oil quantity).
Once this is done you can either put them on the BBQ or grill them in the oven.
Basically, the aim is to burn the peppers outer skin until it is burned, so keep rotating them pepper.
3. Once the peppers are burnet then the next step is to place them in plastic bags to freeze for 10 minutes, make sure they are well sealed. This is an old trick which works like a treat, the outer skin will come away easily once removed from the bag.
4. Take them out the freezer and remove the outer skin (bin it), halve the peppers and bin the seeds.
3. Cut the peppers long ways and place them in a serving plate, this is where you can get creative. Mince the garlic cloves and make it rain on the dish, follow it up with the olive oil spreading it evenly (I put well over 4 spoons but I'm Portuguese, which means we really go for it), salt and pepper to taste.
4. Add a few drops of water and mix with the olive oil, leave to marinate for two hours in the fridge before serving.
Enjoy it!!