OUR VALUES
Since our launch in 2008 Beaumont Organic have been working to pave the way for fashion to have a more sustainable future.
We work hard behind the scenes to provide you with full transparency into the sustainability of our practices and our suppliers, visiting our factories regularly and documenting the process of creating every product.
OUR FABRICS
Organic Cotton remains at the heart of our collection, but we continue to explore new areas of sustainability by introducing new fibres and yarns including recycled cotton fibres in our knitwear and seaweed based technology in our woven checked fabrics.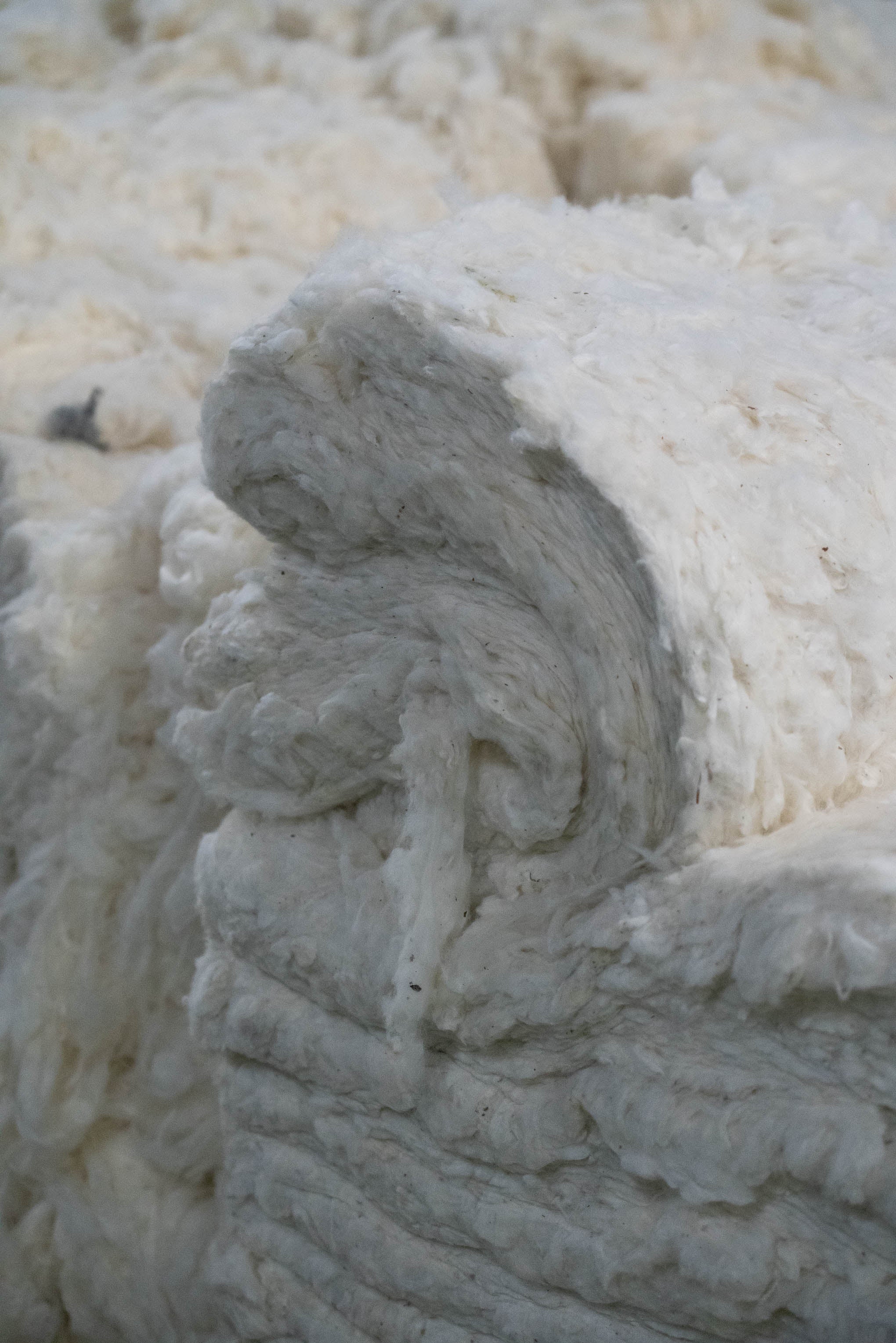 ORGANIC COTTON
Organic cotton remains at the centre of our collection. 
GOTS certification provides assurance of where the cotton has been grown and knitted or woven, ensuring that no pesticides, chemicals or GMO seeds are used in the production. Certification also provides a guarantee that the workers involved in the production have been paid a fair living wage.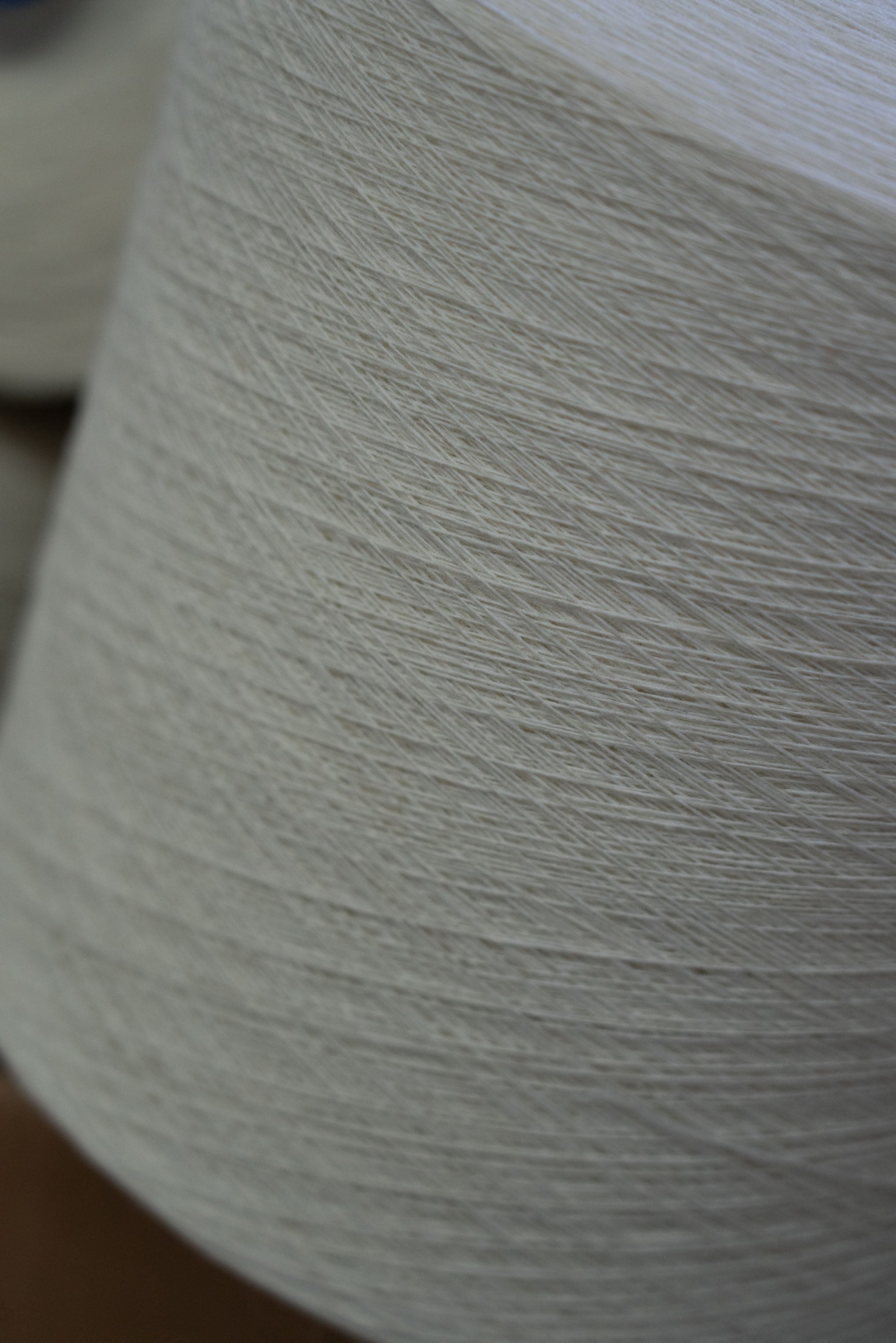 RECYCLED YARNS
As a sustainable brand we are always looking for ways for continue reducing our environmental footprint. From spring 2021 we have introduced recycled denim yarn into our knitwear range, replacing new cotton knits and ensuring a more circular fabric lifespan.
Garment labels typically give only a single country of production, however this can be misleading as this often only references only where the final stage of sewing a garment takes place. 
In reality, we believe that producing a piece of clothing involves all of the stages that run up to this final sewing stage, including spinning the thread, knitting and weaving fabrics and dyeing to a designated colour. When viewed this way, a garment advertised as 'made in Europe' may have actually passed through many more countries and regions in the various stages of its production.
We're proud to say that 97% of our production at all stages takes place in Portugal, with the other 3% taking place in the UK.
You can find out more about in individual stages and factories involved in our supply chain here.
OUR PROCESSES
There are a number of stages involved in the production of a finished garment, including spinning, weaving, knitting, dyeing, sewing and finishing. Each of these stages can take place at a different workshop or factory and we believe true transparency means giving you a full breakdown of where and how each of these processes has occurred.
SPINNING
Specialist mills and spinning plants are required to spin raw cotton, or other fibres, into thread which can then be sent to other factories for knitting or weaving into fabric.
The spinning process involves a variety of steps including carding, combing, and ring spinning.
Our spinning mill, Somelos, is based just outside Braga, Portugal.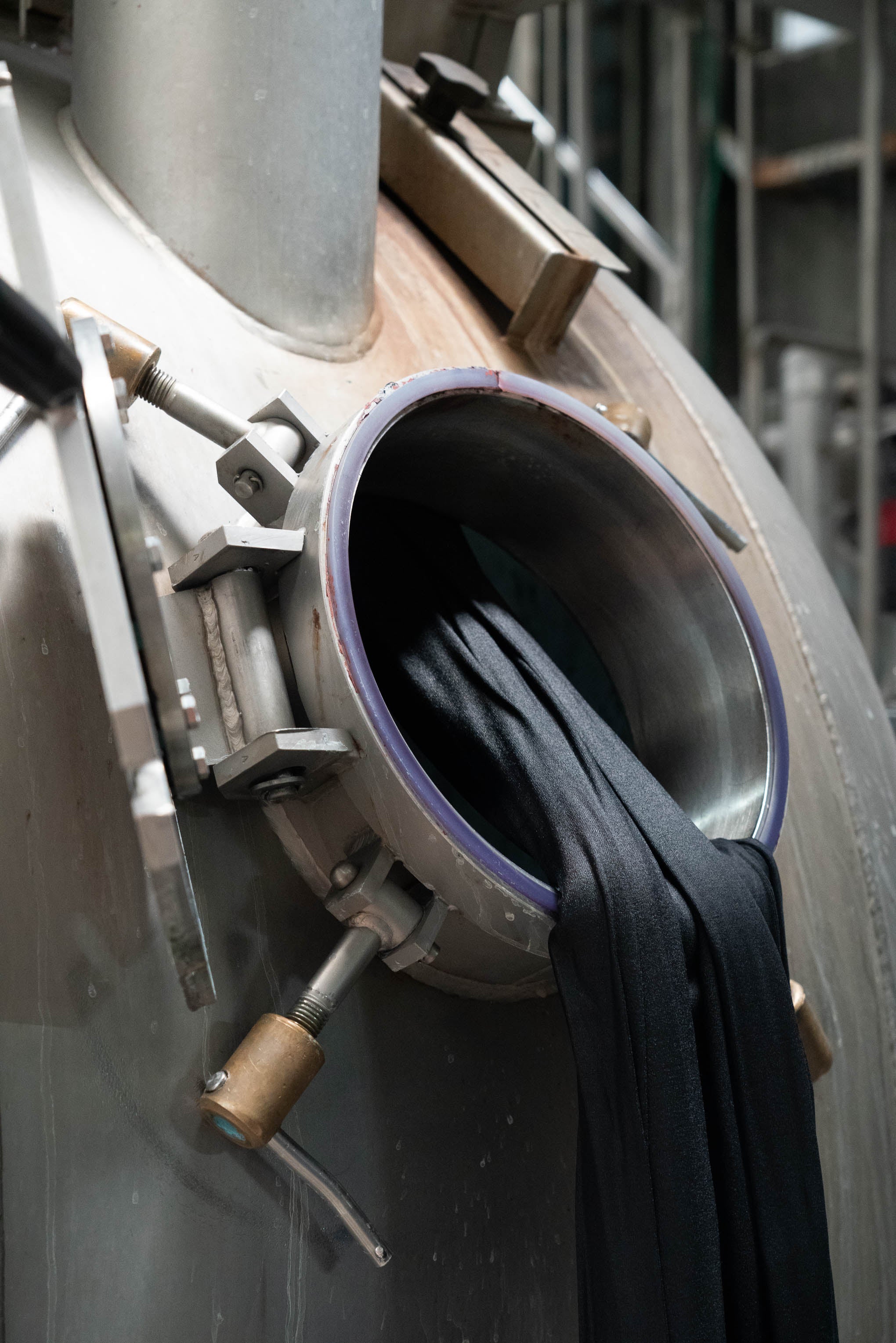 DYEING
Dyeing can take place at one of two stages in the product production. Most frequently 'fabric dyeing' is used to add colour to an entire bolt of fabric which is then cut and sewn into a finished product. However in some cases the sewn piece of clothing is dyed as a final stage in a process known as 'garment dyeing'.
Our dye houses are all in Portugal in close proximity to our spinning mills, knitting, and weaving factories. 
KNITTING
Typically the finished thread will be sent from the spinning mill to a different factory where the knitting process will take place, and many of these factories will also then complete the washing, cutting, sewing and finishing stages of product production.
Knitting is typically associated with woollen jumpers and cardigans, however the cotton jersey and poplin that forms the majority of our range are all actually knitted fabrics.
WEAVING
Another method for producing fabric is to weave multiple strands of thread together in a criss crossing pattern using a machine known as a loom.
Weaving houses receive thread from the spinning mills and then hand load each skein onto the weaving looms.
These same factories are often also used for the washing, cutting, sewing and finishing stages to produce a final garment.  
You can find a sustainability matrix on all product pages, simply click on the 'Sustainability' tab in the product description to find out exactly what has been involved in the production of each garment so you can feel truly confident in making your purchase, knowing exactly where the raw materials have come from and the people and processes involved.
In a marketplace where 'organic' and 'sustainable' are becoming more frequently used by high street manufacturers, we feel it's even more important than ever to be open and honest about the journey each item has been through before it lands on your doorstep. 
OUR LOGISTICS
Low miles equals low impact. This is why 87% of our garments are spun, woven, dyed, sewn and finished using suppliers within a 300 mile radius of Braga, Portugal, minimising our carbon emissions.
Since 2021 we have also moved to using a Portuguese warehouse, further reducing the footprint of our operations.