factory focus
J.Rodrigues
J. Rodrigues is our Portuguese knitwear specialist.
We have been working closely with their team to introduce the first recycled materials into our main range, using a recycled denim cotton yarn which is produced in Italy using old jeans that are carefully deconstructed and reprocessed. This yarn is then knitted in J. Rodrigues factory to produce knitwear like Alessandra, Shirley and Faye-Marie.
Stages Of Production
Pre-Production
The designers create technical packs for each garments detailing the measurements and key features before production starts.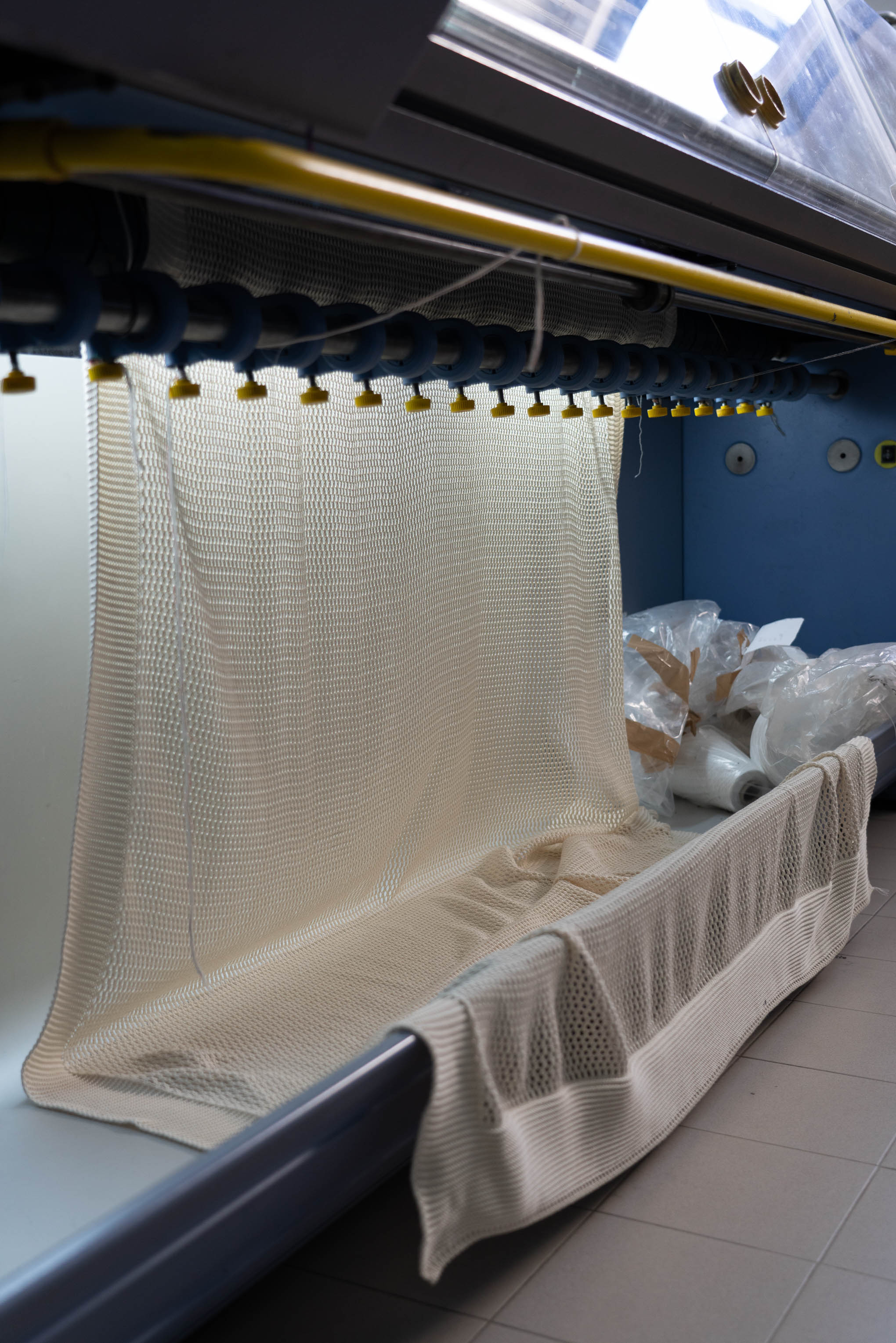 Knitting
The looms knit yarn from multiple spools to create a bolt of knitted fabric which the individual pattern pieces of a garment can be cut from.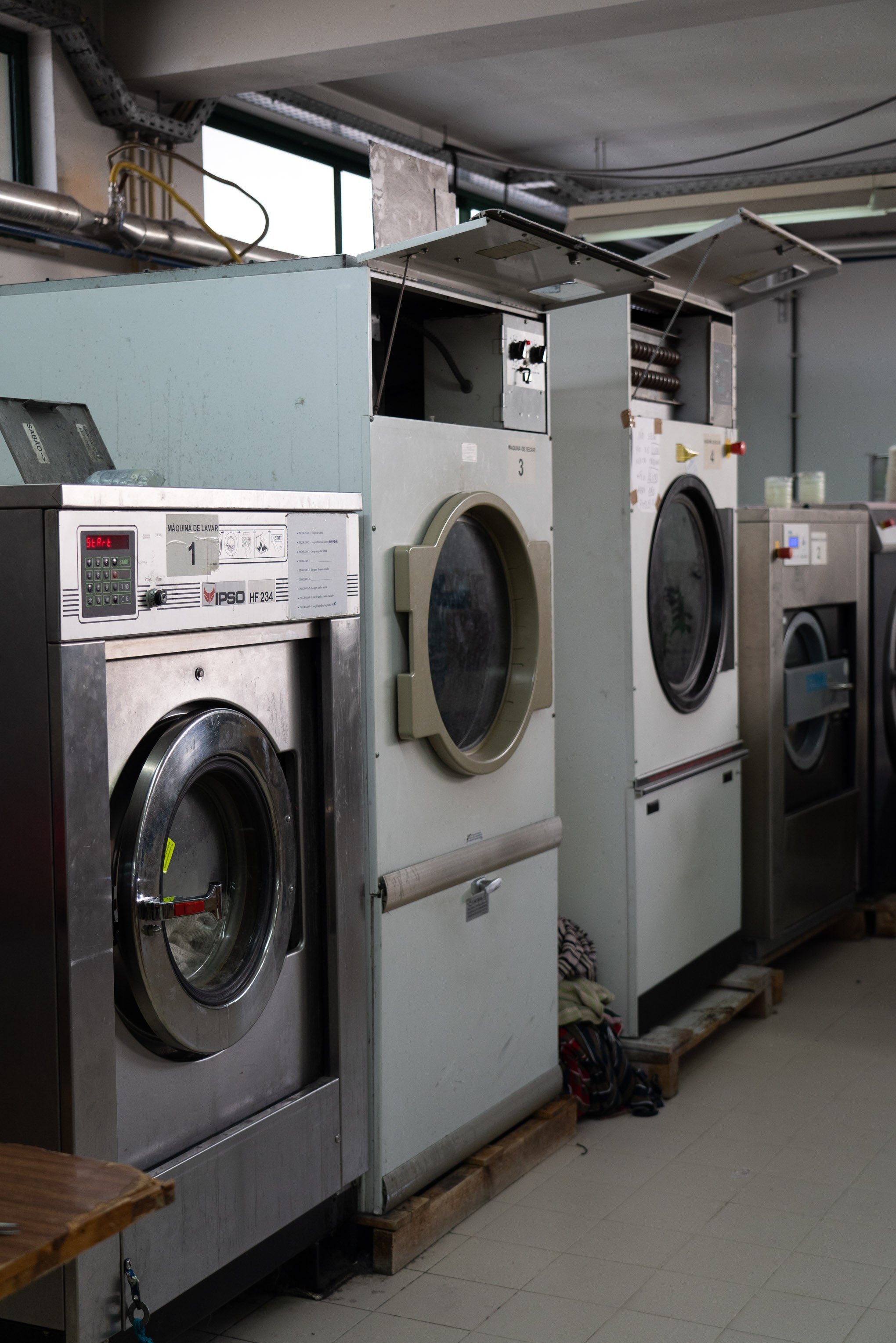 Wash & Dry
The fabric is washed and dried before being sent for cutting to help prevent shrinkage when the finished garment is washed after wear.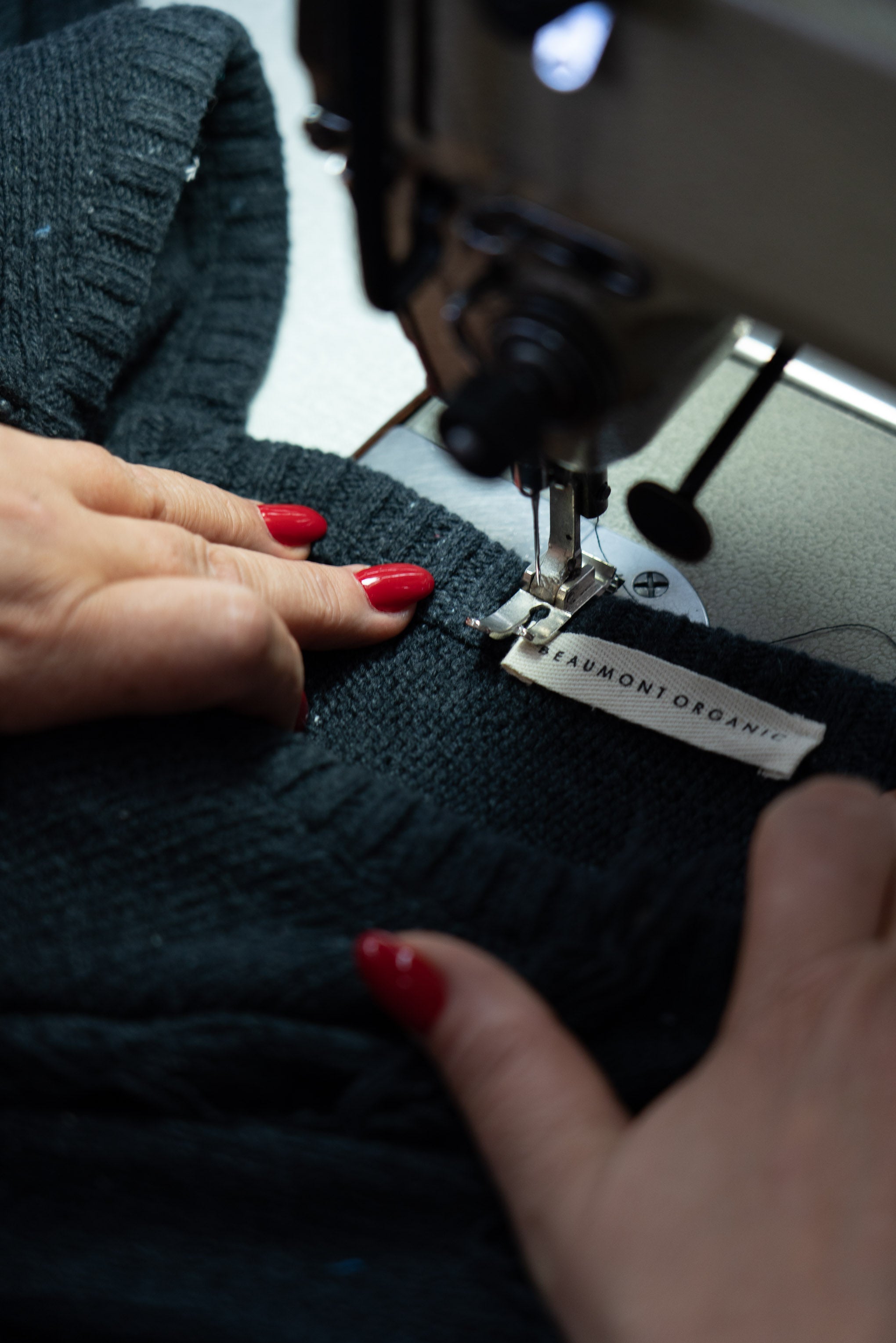 Cutting & Sewing
The pattern pieces are cut from the bolt of fabric and then carefully sewn together using hand machines to create the finished item of clothing.
Q & A With The Owners
Nelson Rodrigues
J. Rodrigues is a small family run business, founded by Jose, and now run in collaboration with his wife Judite and children, Vitor, Raquel and Nelson.
Tell us the story of how this company was formed? 
The factory was set up by my parents, in 1992. Before the establishment of the factory, I remember having 2/3 looms (those very old ones) in the garage of our house. The idea of ​​opening a factory, I think, was always in my parents' plans. Providing a better life for their children than they had in their childhood was perhaps the biggest motivation. Anyway, I think that, plus my father, he always had the entrepreneurial side to him. 
What were the challenges at the beginning?
I would say establishing contact with new customers and mainly keeping those same customers. Those were different times and there was no globalization that there is today. Now, if we want to contact a new customer/supplier, we are just a click away.  
What has been one the proudest moments for the company? 
Being able to keep the company and all its staff going during the financial crisis of 2008 and following years is a source of pride. The textile industry had a dificult time during those years and several other companies had to close.
Vitor, Raquel, Judite and Nelson
Your company is a very impressive setup, I loved visiting and seeing all the phases. How many people do you have working in each department now? 
At the moment, we are 19 people working daily at the factory. 
There are around 7 people on the looms, 7 women in the cut and finish department, and then there's me, my parents and my brother, who do a little bit of everything.  
Who are the longest serving employees in the business and what do they do 
We have 3 employees who have been with us since the beginning, that is, for 30 years. 
I assume most people are local and have been working in the business for a while. Do it feel like one big family?
Yes! My parents, for example, live less than 500 meters from the factory.
Most live in the municipality of Barcelos. We only have one person from another county. 
Meet The Team
Joao - Machinist
João has been with the factory for 30 years, joining when the company was first formed. 
He works on the looms, and controls and oversees the production on each machine, ensuring they are all working perfectly.
He is the first to arrive each day, starting at 6am, and is responsible for opening the factory doors. 
When not at work, he loves watching football, especially when Benfica is playing!
Meet The Team
Patricia – Steamer
Patricia has been working at J. Rodrigues for 3 years.  
She works in the steam press and her job is to steam the garments before they are packed and sent to customers so they arrive looking in perfect condition.
Her favourite thing about working at the factory are the friendships she has created with her co-workers. 
When not at work, she loves to relax at home and enjoy the local countryside by going for a walk.