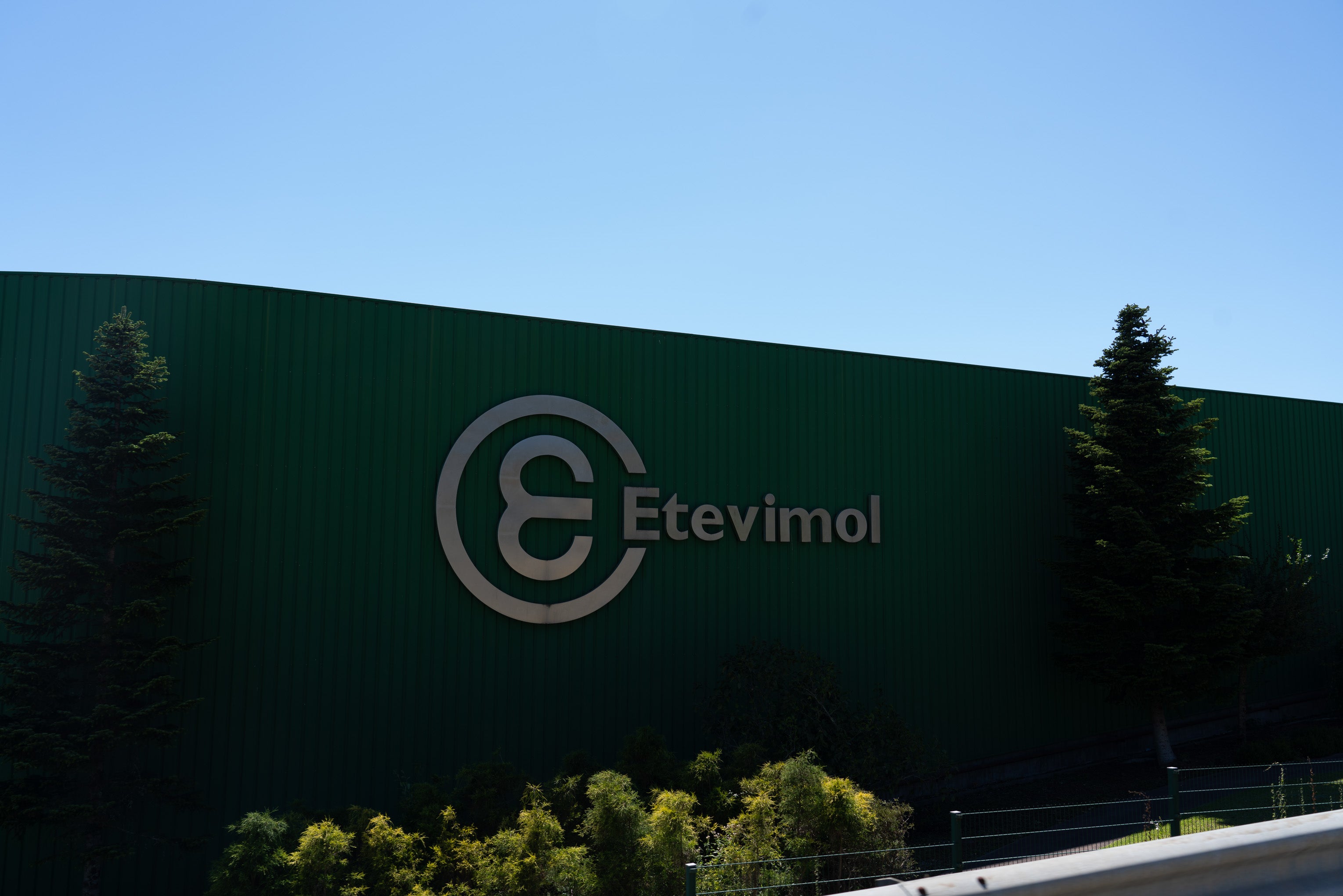 factory focus
Etevimol
Founded in 1977 and a pioneer in the knitting industry, ETEVIMOL has a production capacity of 25,000 kg of fabric a day!
They offer a vast collection of knits and weaving solutions and hold an incredible library of all the fabrics they have created since opening, an invaluable resource when looking for fabric and print inspiration.
Stages Of Production
Knitting
Etevimol has dozens of circular knitting machines working around the clock. The yarns are loaded on the machine according to the fabric composition required. 
Circular knitting is when you create something that has a circular pattern without leaving a seam behind.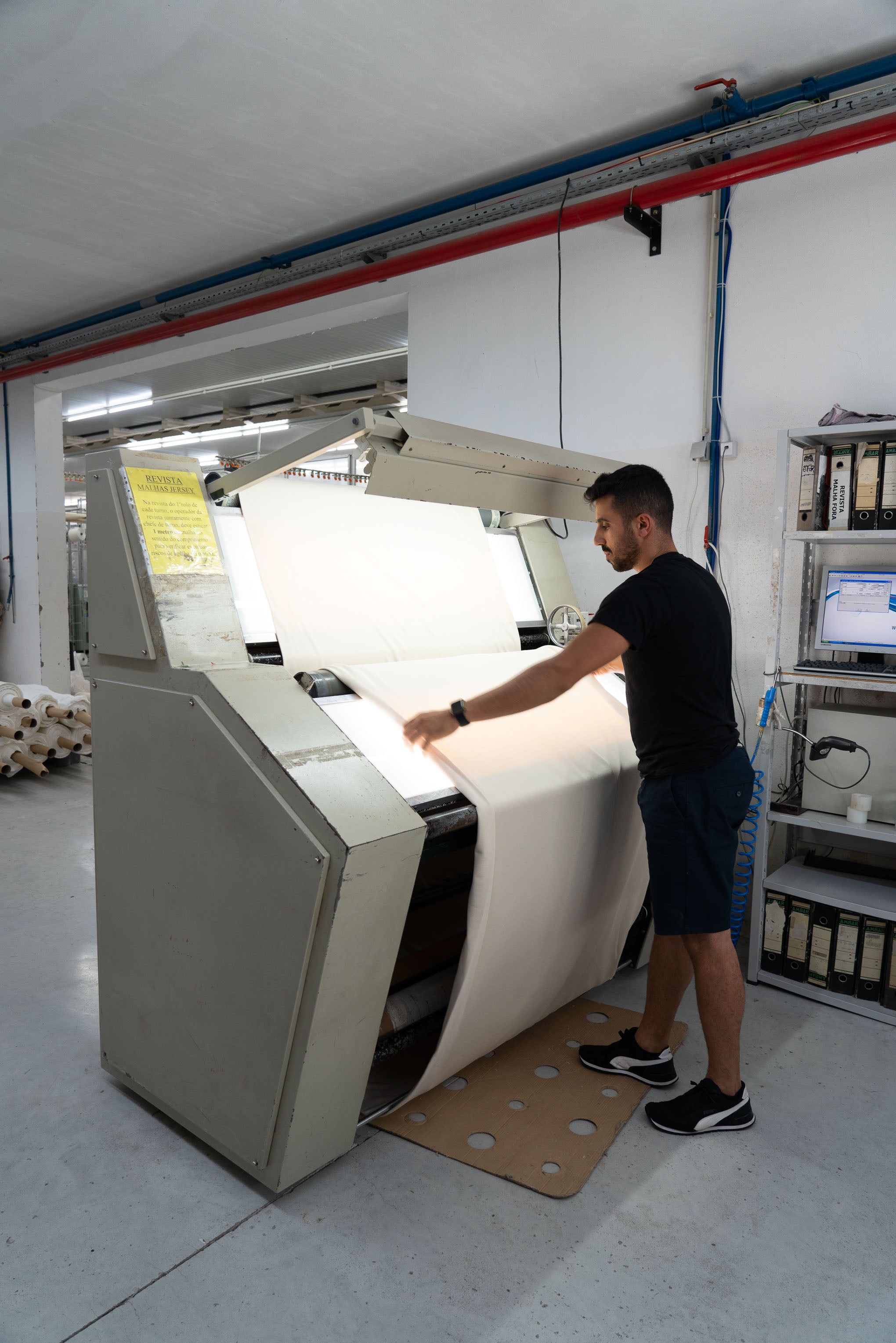 Quality Control
The fabric sheet is checked for faults by passing it over a light and marking any defects with a sticker or chalk.
At the end of the checking, a fabric roll inspection report is made and the fabric rolls are graded and segregated by marking rolls as either 'passed' and ready for use, or 'failed' and requiring correction.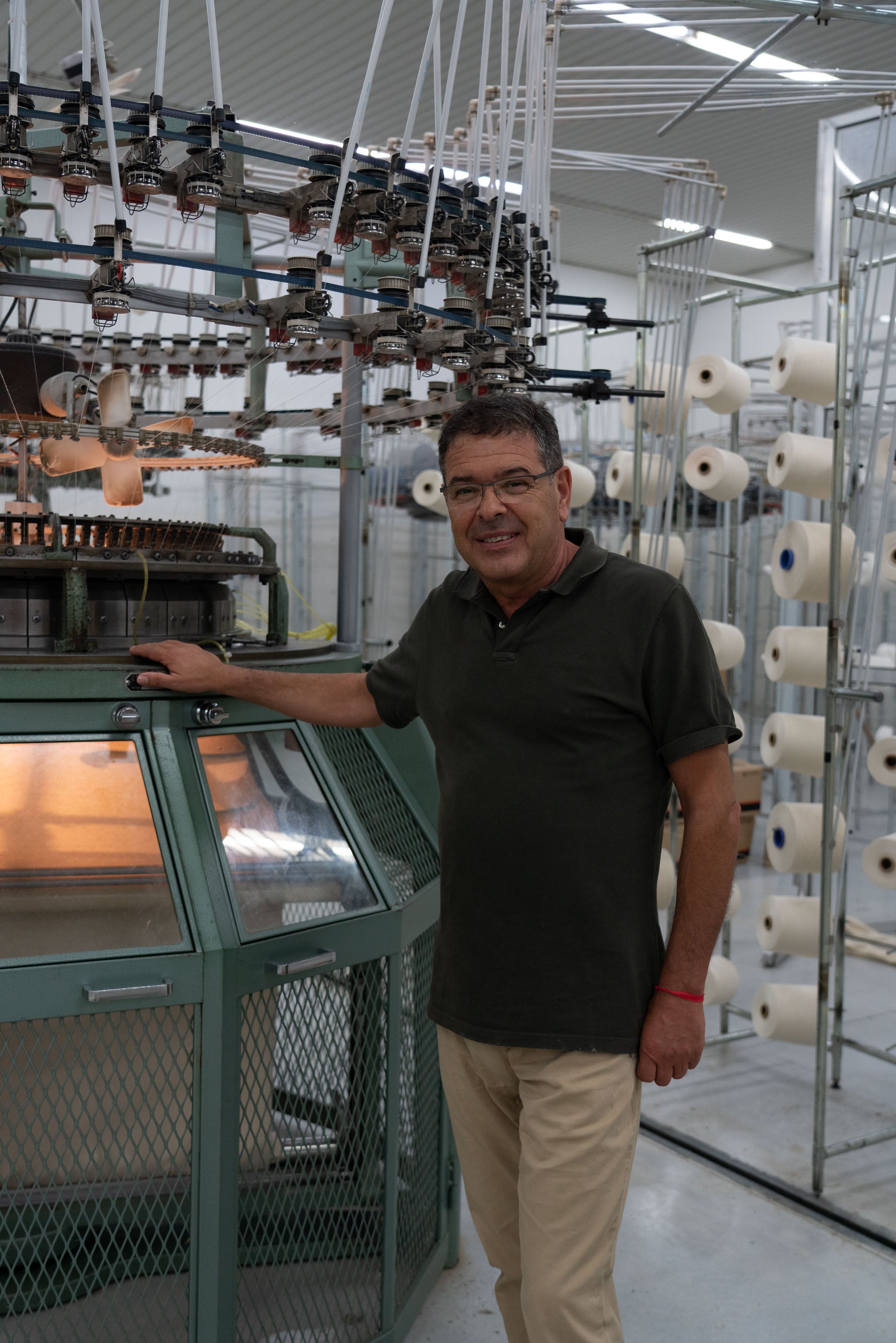 Meet The Team
Francisco Pimenta - Commercial 
Mr Pimenta is the Commercial Lead and account manager for Beaumont Organic. 
One of his favourite spaces in the factory is the fabric library where they store at least one sample of every new fabric they have produced since 1977. It's a huge space and designers sometimes spend days finding inspiration for future collections.    
Meet The Team
Jonas Figueiredo – Head Engineer
Jonas heads up a team of engineers responsible for keeping all machinery working to perfection. 
The quality of the production is hugely dependant on the perfect running of these circular knitting machines and Jonas is responsible for dozens of them!
He absolutely loves taking apart the circular knitting machines, especially the Japanese designs and those assembled in the UK.
Each machine has 3750 needles set in a circular mount.  
All needles have to be removed once a year to check for damage!