FACTORY FOCUS
Anglotex

The Anglotex factory, based in Braga, Northern Portugal, is a family business specialising in the production of high quality knitted clothing, and has been the main producer of the Beaumont Organic range for over a decade.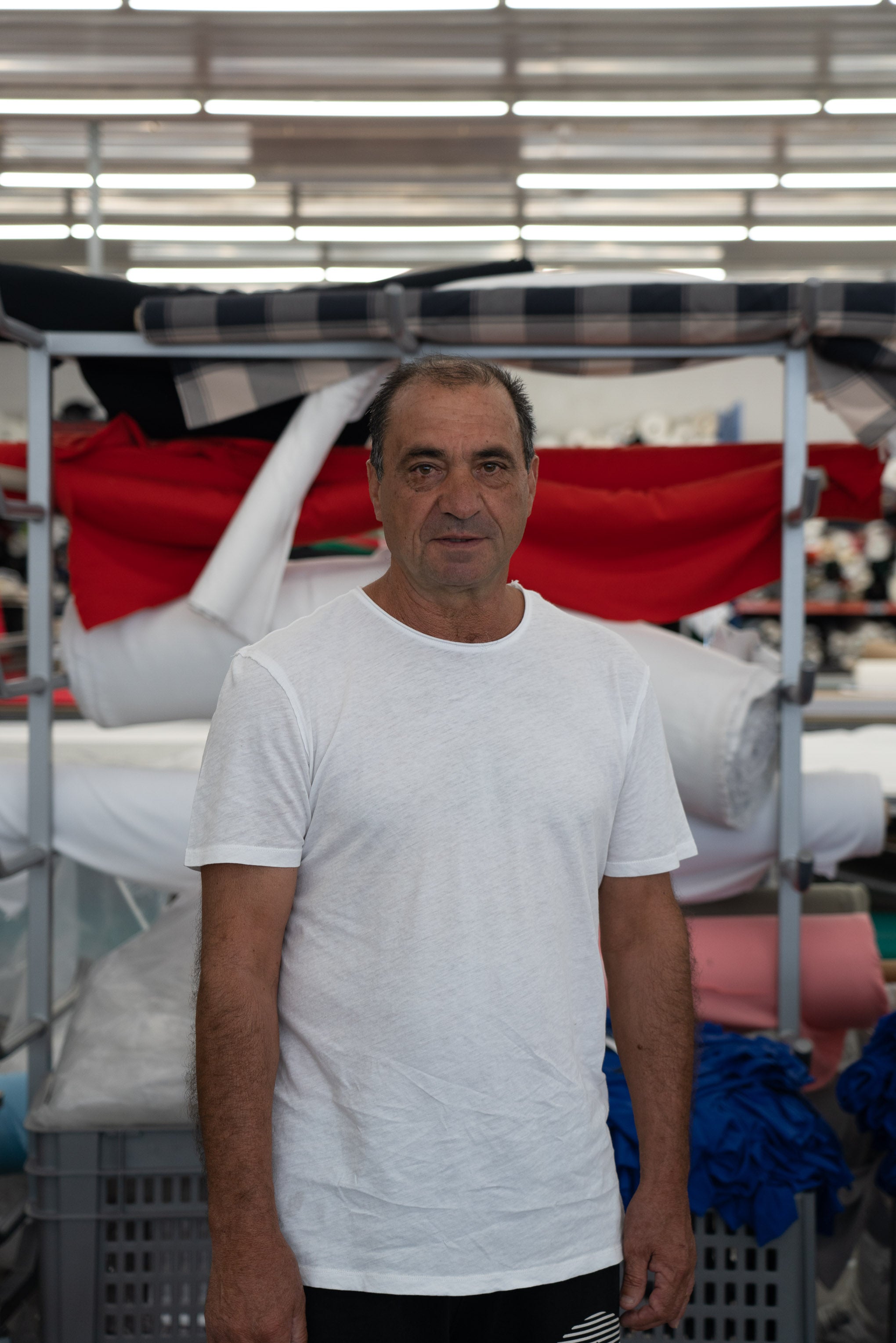 meet the founders
Antonio & family
Started in 1991 by Antonio and Gloria, a husband and wife team, the company has grown over the past 30 years but continues as a family run business. Antonio is still at the helm, and with his son Joao by his side, the factory employs a team of 60 local people.
organic cotton
High quality fabric
Anglotex have always strived to work in a way that is conscious, clean and sustainable, and in 2019 they demonstrated their commitment to this ethos by achieving GOTS (Global Organic Textile Standard) and BCI (Better Cotton Initiative) certification.
In addition the company has made investments to ensure 100% of its energy comes from solar power, and around 15% of the companies total turnover was generate from recycled materials.
since 2010
Working together
We see the team at Anglotex as an extension of the Beaumont Organic team, working hand in hand to achieve each seasons' collection.

We communicate with them regularly, often on a daily basis, allowing long lead times so they are not required to work unreasonable hours, and ensure their workers are paid fairly for their craftsmanship.

We think the proof of this can be seen in the beautiful clothes they produce for us year after year.