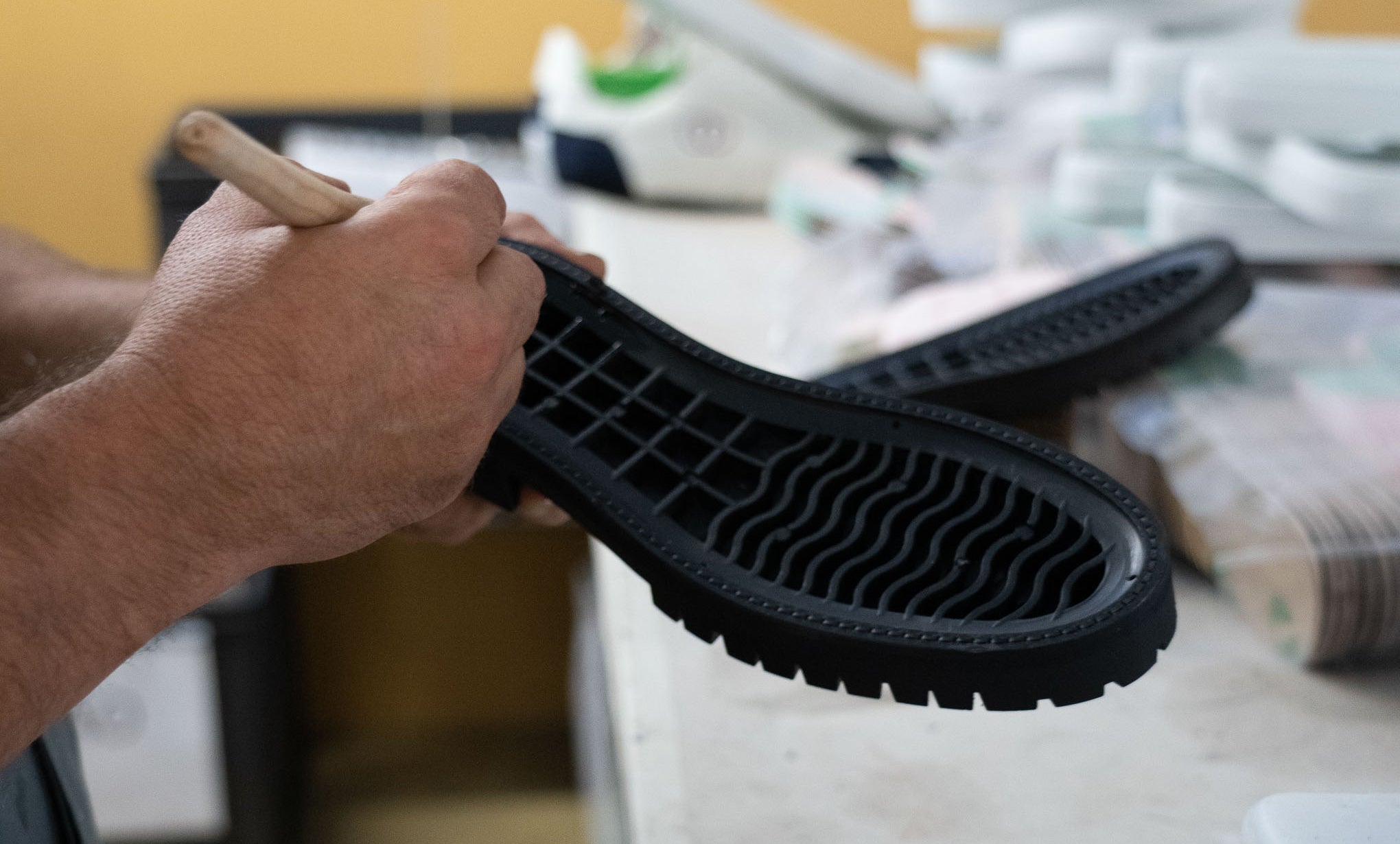 Footwear Factory
Martiape
We have been working with Martiape since the launch of our first shoe collection in AW21. Committed to the highest standards of sustainable practices their raw materials include Gold certified Italian leather and eco rubber from which they produce footwear soles.
Based in Felgueiras, at the heart of footwear manufacturing in the north of Portugal, the company has not stopped growing since its inception, having recently opened a second production unit providing the much-needed capability to respond to both large and smaller orders with an installed capacity of 2000 pairs per day. 
The privately owned, family-based business has continuously built its strength on its core values: - trust, compliance and innovation. 
For nearly 40 years, the owner and president, Manuel Da Silva has worked with some of the most notable brands in the market, evolving and pushing boundaries toward the client's needs and technical goals. 
The Making Process
The Sienna Derby Boot in production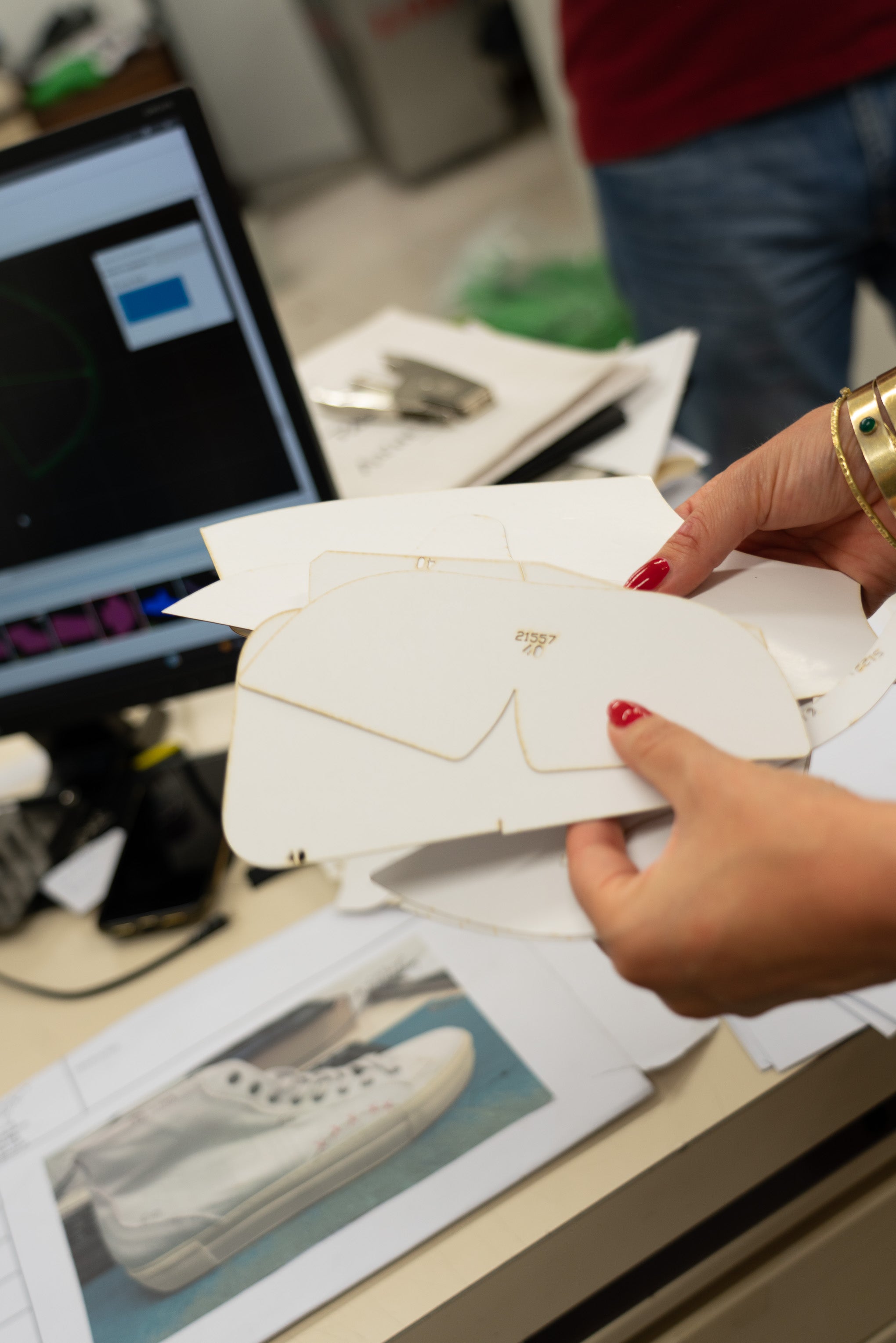 Design
Once the design has been selected and refined, the concept is handed over to the footwear developer. The developer is an experienced technician that transforms the drawings into instructions for the factory. The development phase starts with a drawing and ends months later with a sample in the salesmen's hands.
Cutting
Martiape used 2 types of cutting in their production; traditional hand cutting methods and laser cutting.
The laser receives the information straight from the design room whilst the manual process involves making a mould or / and cutting manually using a pattern cutting.
Stitching
After all the pattern pieces have been cut, the pieces are stitched together to form the soft upper of the shoe.
This is done using a sewing machine, or in some cases by hand, depending on the individual requirements of the design and the number of pieves being made.
Assembly
The final stages include punching lace holes, moulding the uppers using specialised moulds and heat rooms, attaching the sole to the upper using glue and stitches, and finally spraying with a protective film, to make a finished product.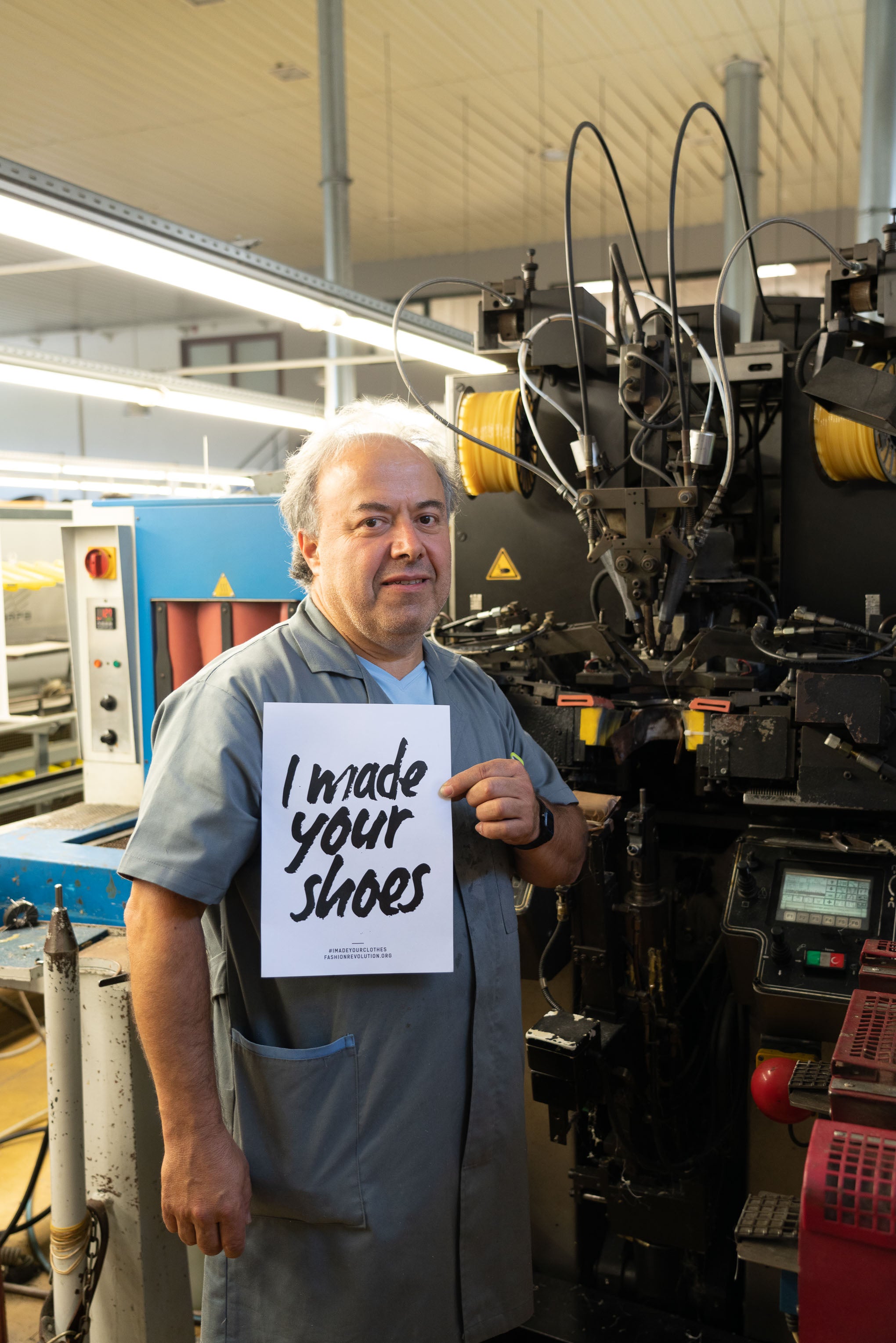 worker focus
Fransisco
Francisco works on the factory prototype production line, making samples of new designs for the companies clients.
Sr Francisco has been working for Martiape since its inception, but started working in the shoe industry back when he was only 14!  
He loves everything about shoe making and his all-around experience makes him one of the most experienced members of the team.
core values
Responsible Energy
The factory is powered by a suite of solar panels on the roof of the building helping reduce the carbon footprint of the production process.