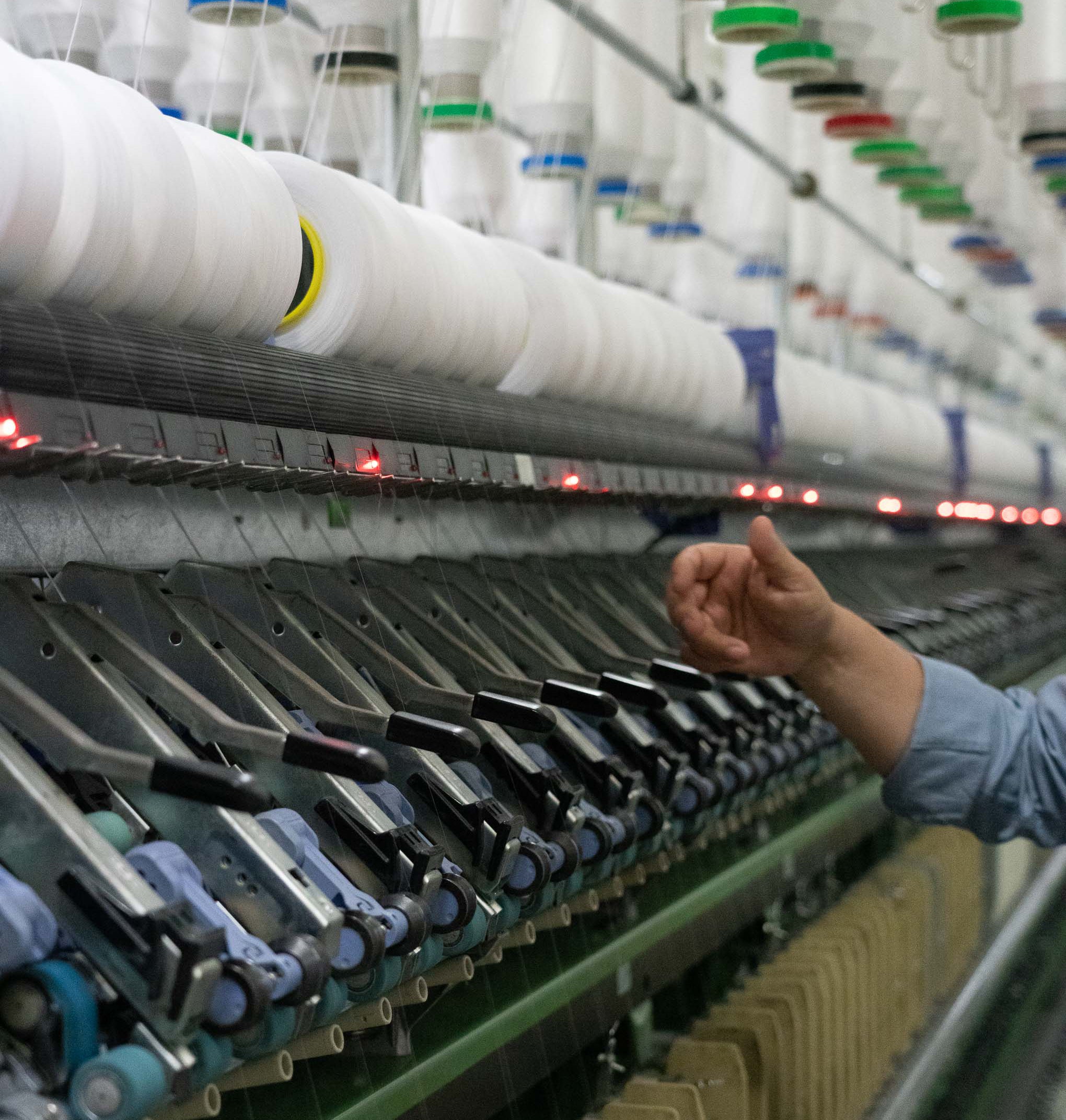 factory focus
Somelos
We work with Somelos to produce our brushed cotton and check printed fabrics.
Their fabrics and dyes are GOTS and Oekotex certified.
The factory was founded in 1958, originally focusing on the production of yarns, but later added on services for weaving, dying and finishing of cotton fabrics, becoming a fully vertical supplier.
All these services are located in a private industrial park, with an area of 300,000 square meters, which includes various social infrastructures for employees.  
Somelos looks to the future by developing its activity in demanding and constantly evolving business areas, in order to continue to serve its customers as it has done for the past 50 years.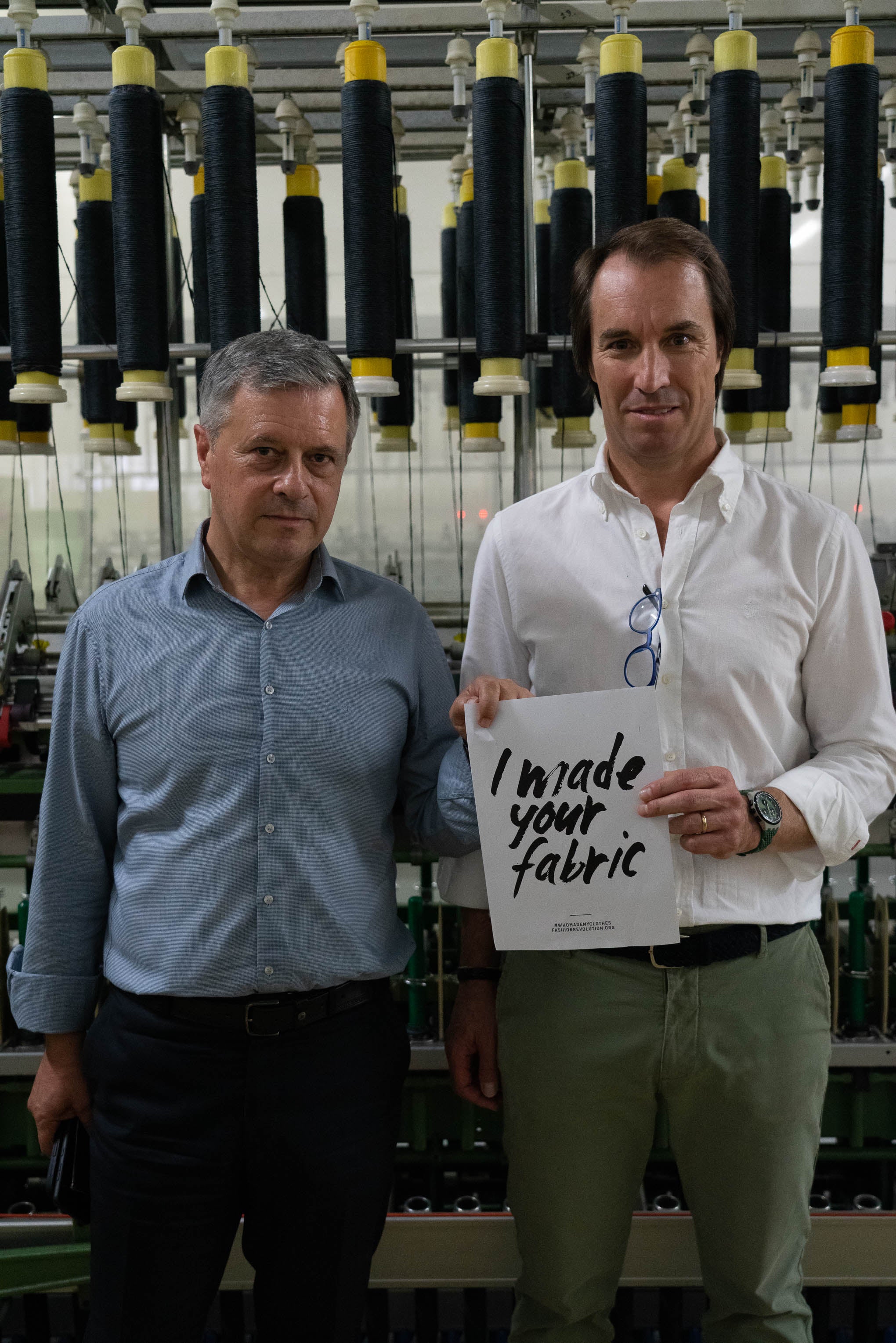 Stages Of Production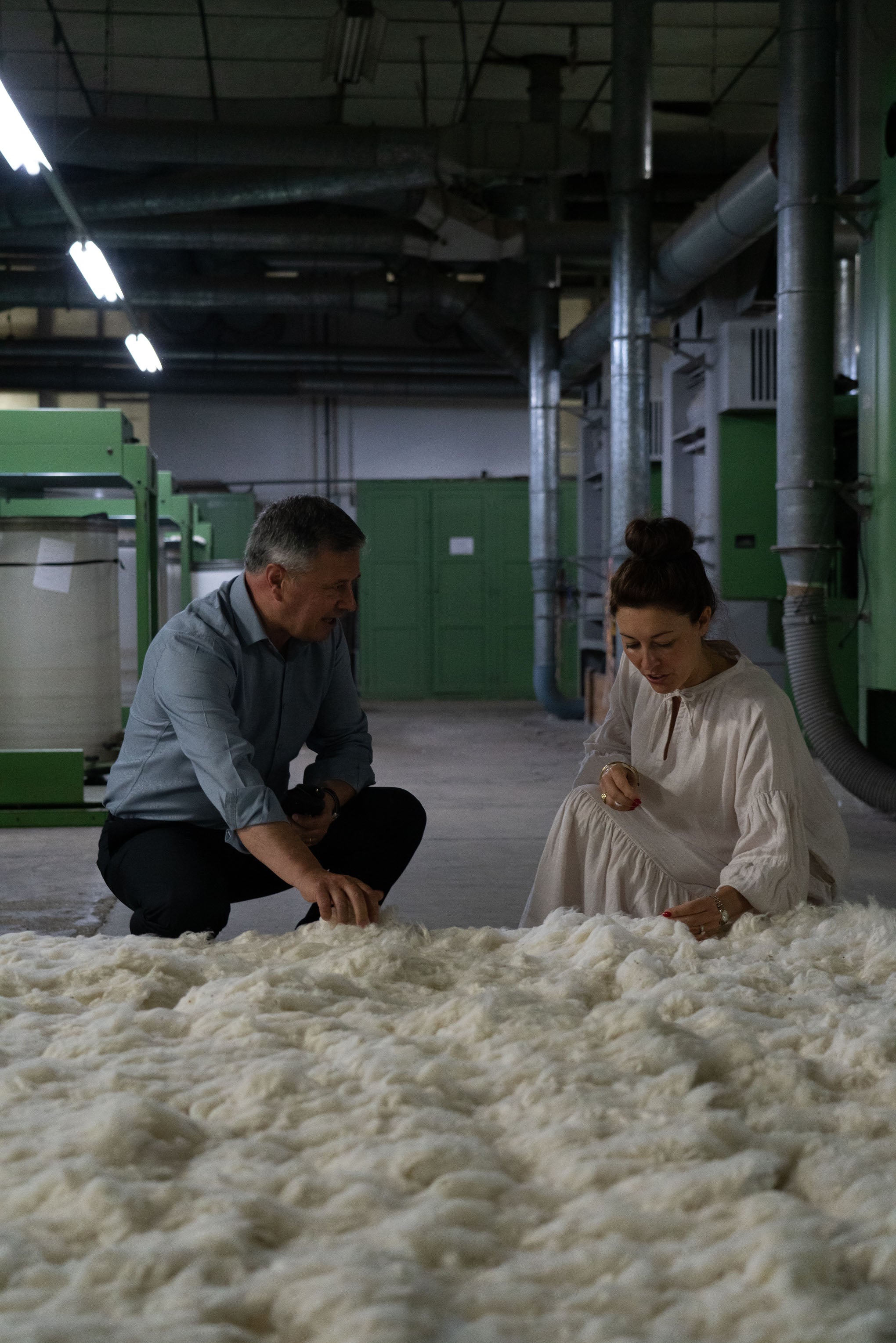 Raw Cotton Sourcing
Inspection of the raw cotton before carding for debris such as twigs.
Somelos source their organic cotton from the best farms in the world located in Egypt and the United States.
Testing Lab
Somelos undertake numerous tests on all the raw cotton from their farmers across the world.
These fiber tests include: length, strength, colour grading and uniformity (pictured above).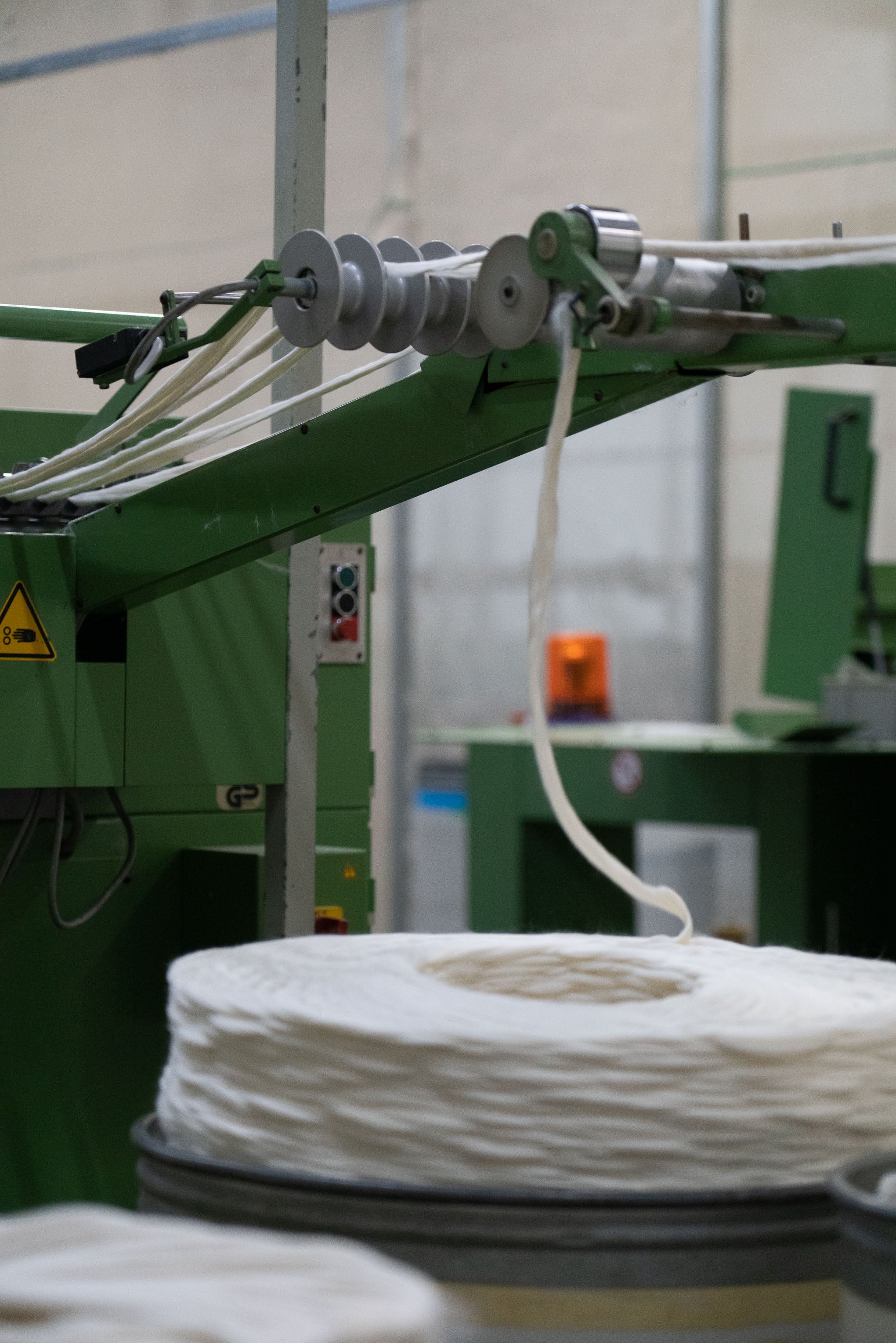 Carding
The raw cotton is combed between 'cards' set with multiple wire teeth, in order to clean and strengthen the fibres. Carding accomplishes separation and disentanglement of fibres, alignment of fibres and removal of short fibres
Ring Spinning
Ring spinning is a spindle-based method of spinning fibres, such as cotton, flax or wool, to make a yarn.
Ring spinning is a continuous process, unlike mule spinning which uses an intermittent action