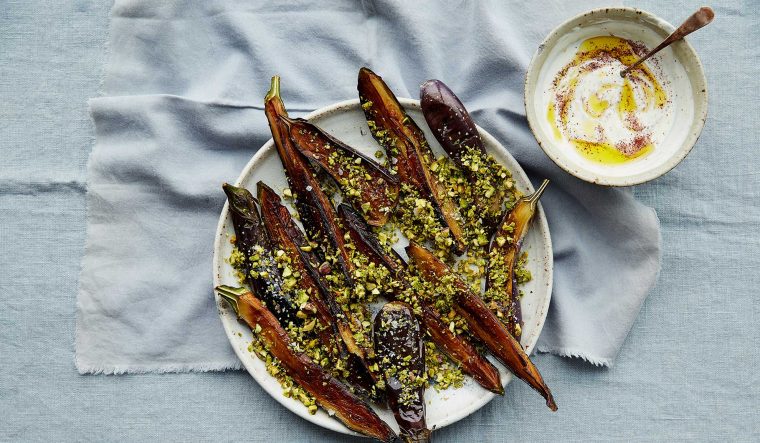 food for thought
Aubergine Wedges With Lime and Pistachio Crust
Anna Jones is a cook and writer best known for her modern vegetarian recipes and bestselling book, A Modern Way to Eat.
Anna believes that vegetables should be put at the centre of every table, and is a regular contributor of recipes for The Guardian newspaper.
The Aubergine Wedges are the perfect summer accompaniment for a barbecue, or try paired with a simple salad for a delicious plant-based lunch.
(Image: Matt Russel)
Ingredients
3 medium aubergines
3 tbsp olive oil
100g shelled, unsalted pistachios
Zest of 2 limes
Salt
250ml thick Greek yoghurt
Juice of 2 limes
1 pinch sumac
Instructions
1. Cut the aubergines lengthways into six to eight wedges (see picture), depending on their size. In a large, nonstick frying pan, heat the oil and fry the aubergines in batches, turning carefully. Once each batch is golden all over, set aside on a roasting tray and keep warm in the oven while you fry the rest.
2. Toast the pistachios, then chop and mix with the lime zest and a pinch of salt.
3. Mix the lime yoghurt ingredients in a small bowl.
4. Serve the aubergine wedges topped with the lime yoghurt and scattered with the chopped pistachios.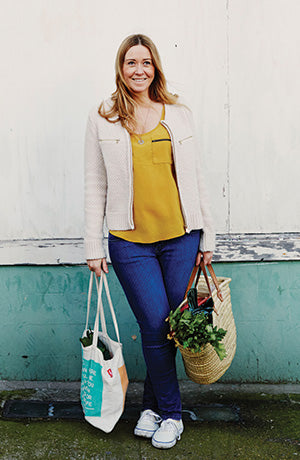 find out more
Anna Jones
Love this recipe? You can find hundreds more on Anna's website.