food for thought
Chicken In A Pot With Lemon & Orzo
This month's recipe of choice comes from a chef who needs no introduction; Nigella Lawson.
This chicken recipe is the perfect summer take on a traditional Sunday roast, substituting potatoes for the fresher, lighter alternative of zingy lemon orzo.
Ingredients
1 x 15ml tablespoon olive oil
1 (approx. 1.5kg or bigger) chicken (preferably free-range and organic)
Zest and juice of 2 unwaxed lemons
3 fat cloves of garlic (peeled and minced)
2 medium to large carrots (approx. 350-400g / 12-14oz total weight)
2 medium to large leeks (approx. 400g / 14oz total trimmed weight)
2 teaspoons Maldon sea salt flakes or 1 teaspoon fine-flowing salt
½ teaspoon chilli flakes
2 teaspoons dried tarragon
300 grams orzo pasta
1 bunch of flatleaf parsley to give 6 tablespoons finely chopped leaves, plus more to serve
Instructions
1. Preheat the oven to 180°C/160°C Fan. Untruss the chicken, if it comes trussed, remove all the string, and prepare the vegetables: peel and cut the carrots into batons; cut the trimmed leeks into smallish rounds, approx. 1.5-2.5cm.
2. Heat the oil in a large heavy-based casserole with a tightly fitting lid. Place the chicken in the hot oil breast side down for about 3 minutes, until the skin is richly golden. Then turn the chicken the right way up.
3. Turn down the heat, add the lemon zest and minced garlic to the pot, and stir into the oil.
4. Scatter the prepared vegetables around the chicken, followed by the salt, chilli flakes and dried tarragon.
5. Measure 1.5 litres of cold water into a measuring jug. Pour 1.25 litres into the chicken pot at first, and then, gradually, pour in the remaining water until the liquid comes up to about two-thirds of the leg of the chicken, leaving the golden breast clearly untouched by a small margin. Now add the lemon juice.
5. Turn up the heat and bring the pot to a boil, leaving it uncovered.
6. Once boiling, cover with the lid and put into the preheated oven for 1 hour 15 minutes.
7. Take the pot out of the oven and stir in the orzo, around the edges of the chicken, and then put the lid on again, and put the casserole back in the oven for another 15 minutes, by which time the orzo should be soft and swollen.
8. Take out of the oven and remove the lid, then let it stand for 15 minutes, giving the orzo a bit of a stir to loosen any that has stuck to the bottom of the pan. The orzo will continue to soak up some of the broth as it stands.
9. Stir in 4 tablespoons of the freshly chopped parsley, then sprinkle over the remaining 2 tablespoons, and put more on the table to serve alongside.
10. Serve!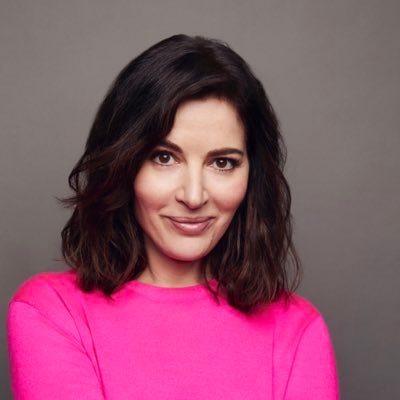 find out more
Nigella Lawson
Love this recipe? You can find hundreds of more on Nigella's website.