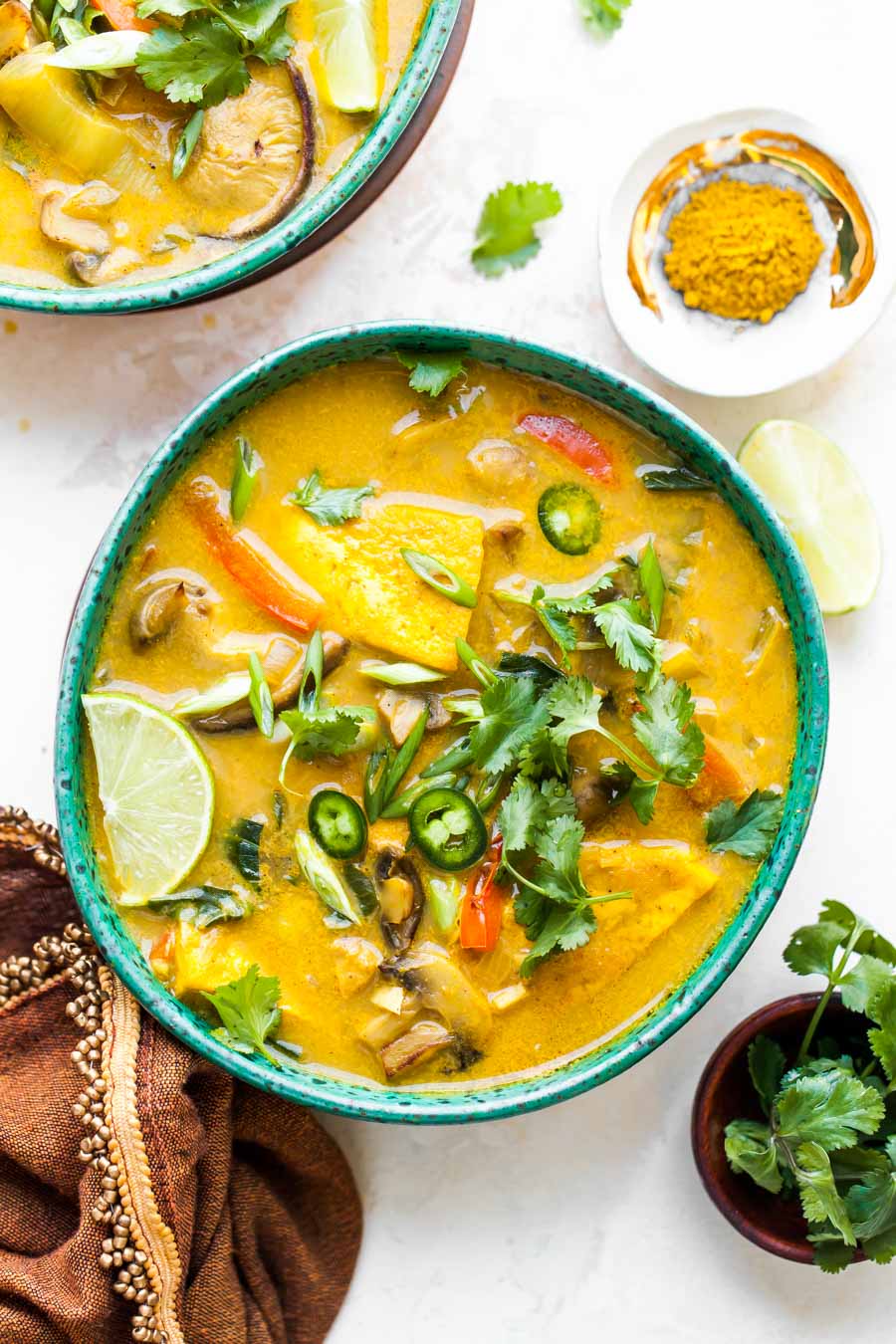 food for thought
Thai Vegetable Soup
Jamie Vespa is a Registered Dietitian, former magazine editor and current food journalist and recipe developer serving up delicious, nutritious recipes via her website 'Dishing Out Health'
This soup is perfect for spring; when you still want something warm and comforting, but are also craving more fresh, invigorating flavours.
Ingredients
1 (14-oz.) block extra-firm tofu, drained and pressed
3 Tbsp. extra-virgin olive oil
1 ½ tsp. kosher salt, divided
1 yellow onion, finely chopped
1 red bell pepper, thinly sliced
1 large carrot, finely chopped
12 oz. mushrooms, chopped (I used 8 oz. white button, and 4 oz. shiitake)
2 Tbsp. minced fresh ginger
2 Tbsp. curry powder
1 Tbsp. minced fresh garlic
1 Tbsp. lemongrass paste
4 cups vegetable broth
4 cups unsweetened coconut milk
2 heads baby bok choy, stemmed and roughly chopped
¼ cup fresh chopped basil leaves, plus more for garnish
Instructions
1. Slice or tear tofu into bite-sized pieces. Heat 1 tbsp. of the oil in a large skillet over medium-high. Add the tofu; cook for 6 to 7 minutes until turning lightly brown on all sides. Season with ½ teaspoon salt, and transfer to a plate.
2. Add the remaining 2 tablespoons of oil to the pan. Add the onion, bell pepper, and carrot; cook for 5 minutes, until veggies start to soften. Add mushrooms, and cook 6 to 7 more minutes, stirring occasionally, until mushrooms are golden.
3. Stir in ginger, curry powder, garlic, lemongrass paste, and the remaining 1 tsp. salt; cook 2 minutes, until aromatic.
4. Add broth and coconut milk, stirring to break up any browned bits at the bottom of the pan. Stir in bok choy and tofu, and gently simmer the soup for 15 minutes, uncovered. (If soup starts to boil, reduce heat to maintain a light simmer.)
5. Stir in fresh basil, and adjust seasonings as needed. Divide evenly into 6 bowls, and add garnishes of choice.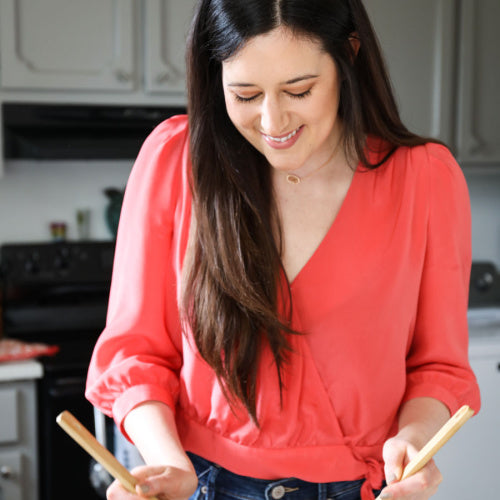 find out more
Dishing Out Health
Get more information about this recipe, as well as lots of other ideas on Jaime's website here.