IN CONVERSATION - CURATE & ROTATE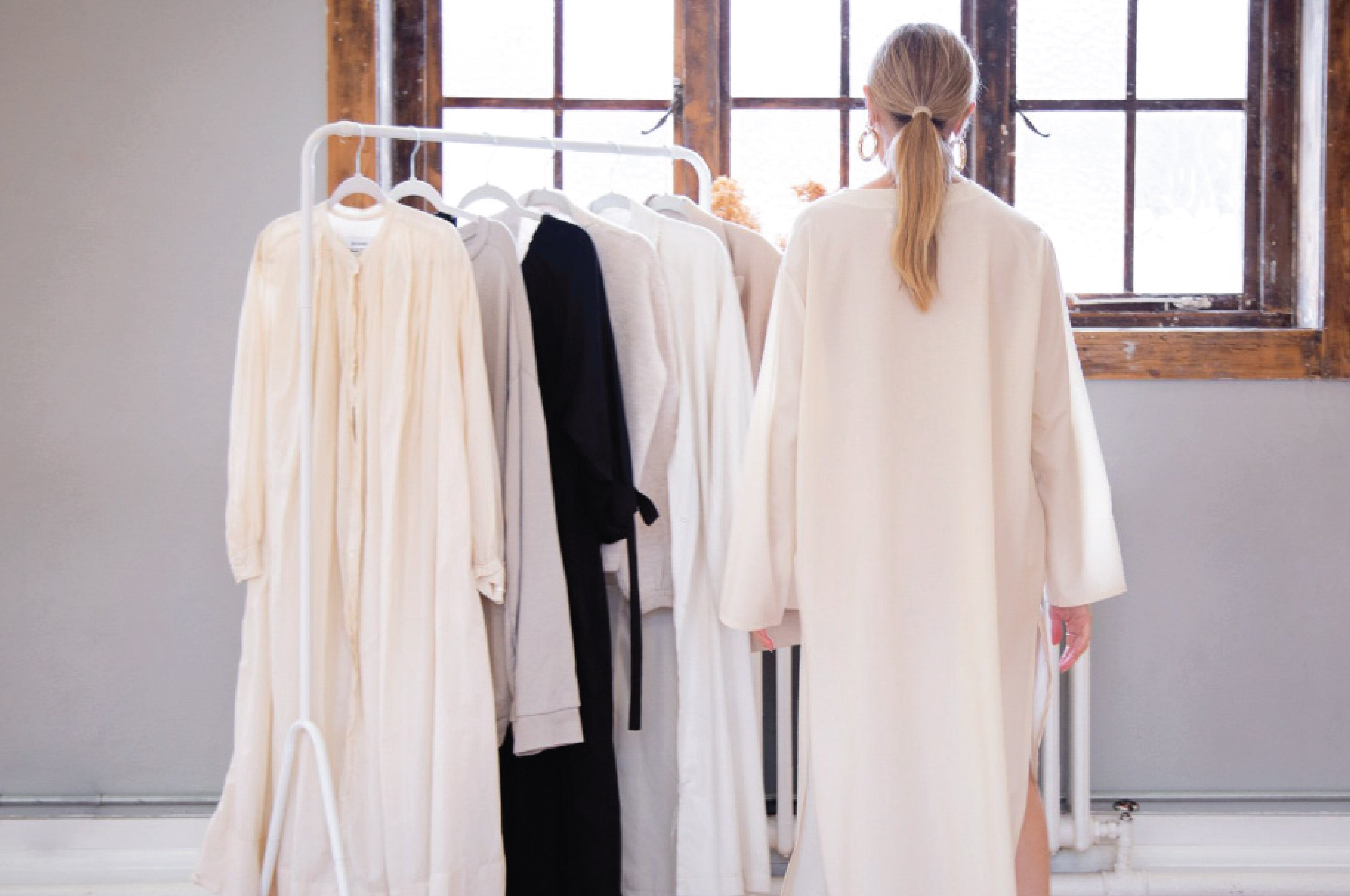 Thank you so much for taking the time to speak to us, can we start by you telling us a little about yourself and

 

Curate

 

& Rotate?
Of course, I'm Melanie and was born and raised in Thanet (before it became a trendy place to live) I am obsessed with Margate, always have been. I left Thanet for Brighton at 18 to study travel and tourism at Brighton uni and I ended up staying here ever since. After uni I commuted to London for 10+ years to work, and my job before I left to focus on C&R was an executive assistant in private equity - a VERY different world to this.
I started C&R as a hobby, whilst on maternity leave, but through hard work and focus I have managed to build a business and make it my full-time job. 
Curate
 & Rotate is a preloved fashion destination for those who want to shop, sell or rent, all in one place. We focus on smaller, independent labels and minimalist vintage.
Each Sunday you can shop our edit of neutral and timeless pre-loved pieces, all curated by myself. You can also rent from us, sell to and then even sell back to us once you're ready to pass something on. 
A non-stop cycle of curation and rotation.
When we are looking to clear out or rotate our wardrobe - how do we make a plan and start?
My own wardrobe is always rotating, if I purchase something new (when I say new I mean new to me - I shop preloved myself) I then rotate something out. I only have a small wardrobe and I like to keep it that way.
The plan I would give is to take a look at your wardrobe, pull everything out, try pieces on and sort into piles. Pieces you definitely want to keep and get lots of wear from,  pieces you can't decide on and pieces you want to rotate (find them a new home).
The pieces you want to rotate, sell/donate these asap so you don't talk yourself into keeping them. The pieces you are not sure on, think about will you wear these often, do they go with much in your wardrobe, do they make you feel good, do they suit you?
Try them on again and see. If you still aren't sure what I do is to set them aside, put them in a a box for a month and if you don't think about them, rotate them. Be strict, someone else will love that piece more than you and you will get some extra cash to spend on clothes you love.
Renting clothing may be new to a lot of us - how can renting change the way we shop and dress?

For me I like that renting can prevent us from spending lots of money on fancy pieces to then only wear them few times.  Renting these pieces also allows us to be more playful in the way we dress, take a risk with style as we can hand them back after.

You manage

 

Curate

 

& Rotate around family and other projects that are important to you - what advice would you give to women wanting to create their own businesses?
Oh gosh, so I will be honest here, it has been the hardest thing I have ever done, but in saying that C&R and Margo are the same age so I feel like I have been bringing up two babies with no previous experience hehe . It has been tough!
But Margo is very happy and C&R seems to be doing well - so I must be doing something right!
You have to have the passion and love for what you do, you really do! I can't explain how much I love my business and how much I want it to succeed, and I will put in the work to get there, you do not have to know everything about running a business before you start (I knew nothing) I am not from a family where we have any business experience. If you have a strong work ethic you can learn on the job so don't worry.
I would say be ready for the wild ride, and just be you! It is nice to be inspired by other peoples work/businesses but I believe you have to create your own thing and let your own ideas and personality shine. It is good to be different
I am in awe of women with businesses!
We believe that clothing can be transformative, why are clothes important to you?

Clothes are a huge part of my life, clothes have allowed me to build a business - I think about them a lot! It is so true when they say "if you look good, you feel good". I feel so much more happy, confident and relaxed when I like what I am wearing. I like effortless, easy wearing pieces, I do not feel like me when something is too 'put together'  - I feel uncomfortable.
I don't need to spend a lot of money on clothes to feel good, I am just as happy in a thrifted £1 blouse as I am one of my favourite more expensive Raey pieces.
MORE ABOUT CURATE & ROTATE
Follow Curate & Rotate for their Sunday sales - we also collaborate a few times a year so you may be able to pick up Beaumont Organic samples from Melanie's sales as well!