In conversation
Living Mindful With Hannah Beaumont-Laurencia
In a break from our usual format, this month we are talking to our CEO, Hannah Beaumont-Laurencia, about her latest venture, a series of Instagram live conversations exploring the topic of mindful consumerism.

"In 2008, I launched Beaumont Organic from my parent's spare bedroom with the aim of creating a slow fashion brand that has minimal impact on the environment and respects the people involved in its' crafting.
Now, 15 years on, the brands' values remain the same and my personal mission is also unchanged; I want to pave the way for fashion to have a more sustainable future.
Over the years, it has become clear that my role in the fashion industry must encompass so much more than just creating beautiful, mindfully produced clothing. I strongly believe that to truly see the change in the world that I set out to achieve in 2008, my brand and I need to focus on supporting and educating people on mindful living and how the roots of this impact our purchasing decisions so that we can all ultimately use our money for good.
The decision of what and why we buy is influenced by so many internal and external factors, and I truly believe that it is only by interrogating and understanding these that we can forge a path to considered consumerism.
So, during this series of 20-minute conversations, I will be inviting experts and organisations who practice mindful living and understand the impact their practice has on how they consume.
I am really looking forward to you joining me on this exploratory journey."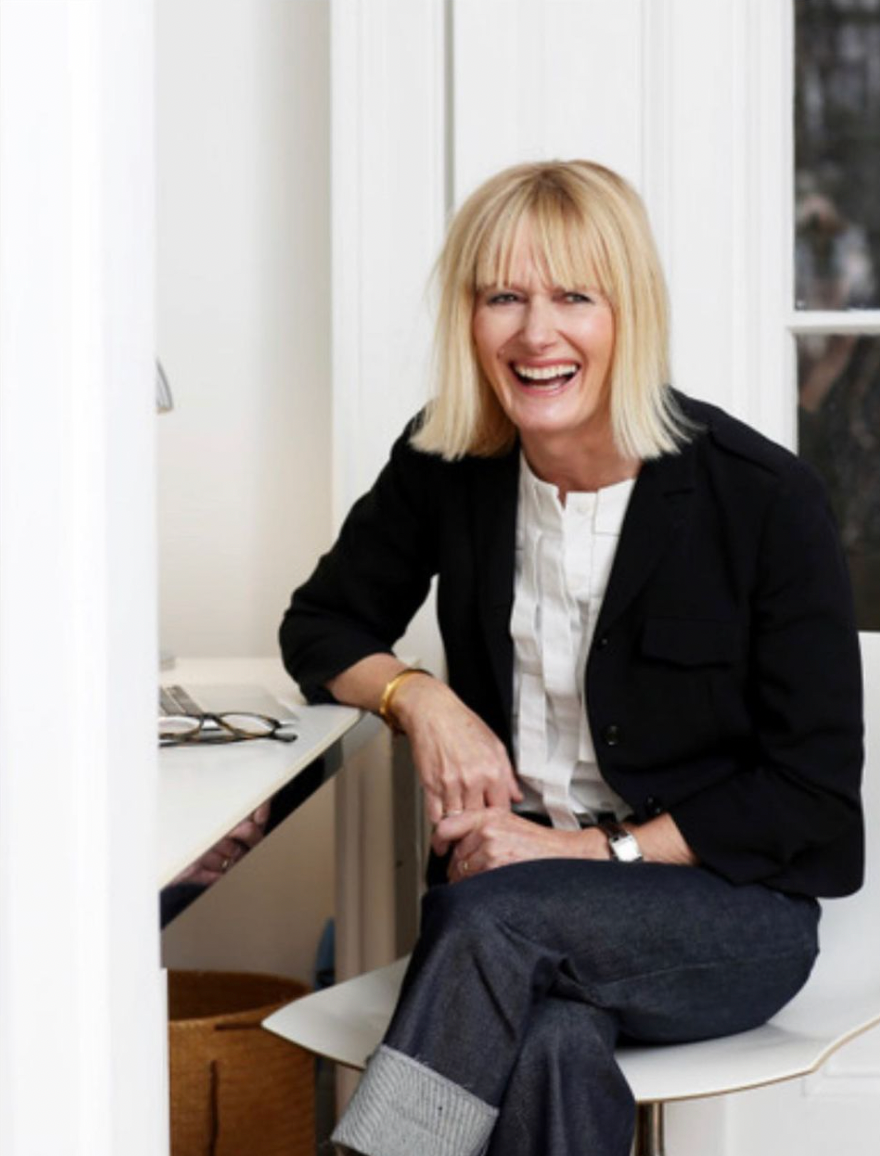 Episode 1
Jane Shepherdson
Interviewing the inspiring Jane Shepherdson about her journey from Chief Executive at TopShop to championing the rental market and her mindful living tips.

One of many takeaways from this chat was that we often buy things to make us feel good; to feel happier, more confident, more exciting...
We can, however, get these feelings from so many other things in life which do not require a physical purchase.
Jane shared so many other mindful living tips too, so tune in and have a listen.
EPISODE 2
Anna Wood
Chatting to Anna Wood about her experience working in fast-paced fashion companies including Whistles, TopShop and most recently as Buying & Design Director at LK Bennett, and how she left this career behind to found and run her very own mindful high street chain Positive Retail.