Introducing Rebecca England
For small, independent businesses the run up to Christmas is a critical time which can make or break the entire year. With another lockdown in England, most have been forced to close their doors or think of new and inventive ways to keep working through this time.
With this in mind, we've reached out to some independent, creatives to understand how the pandemic has affected them and how we can best support small businesses in the run up to Christmas.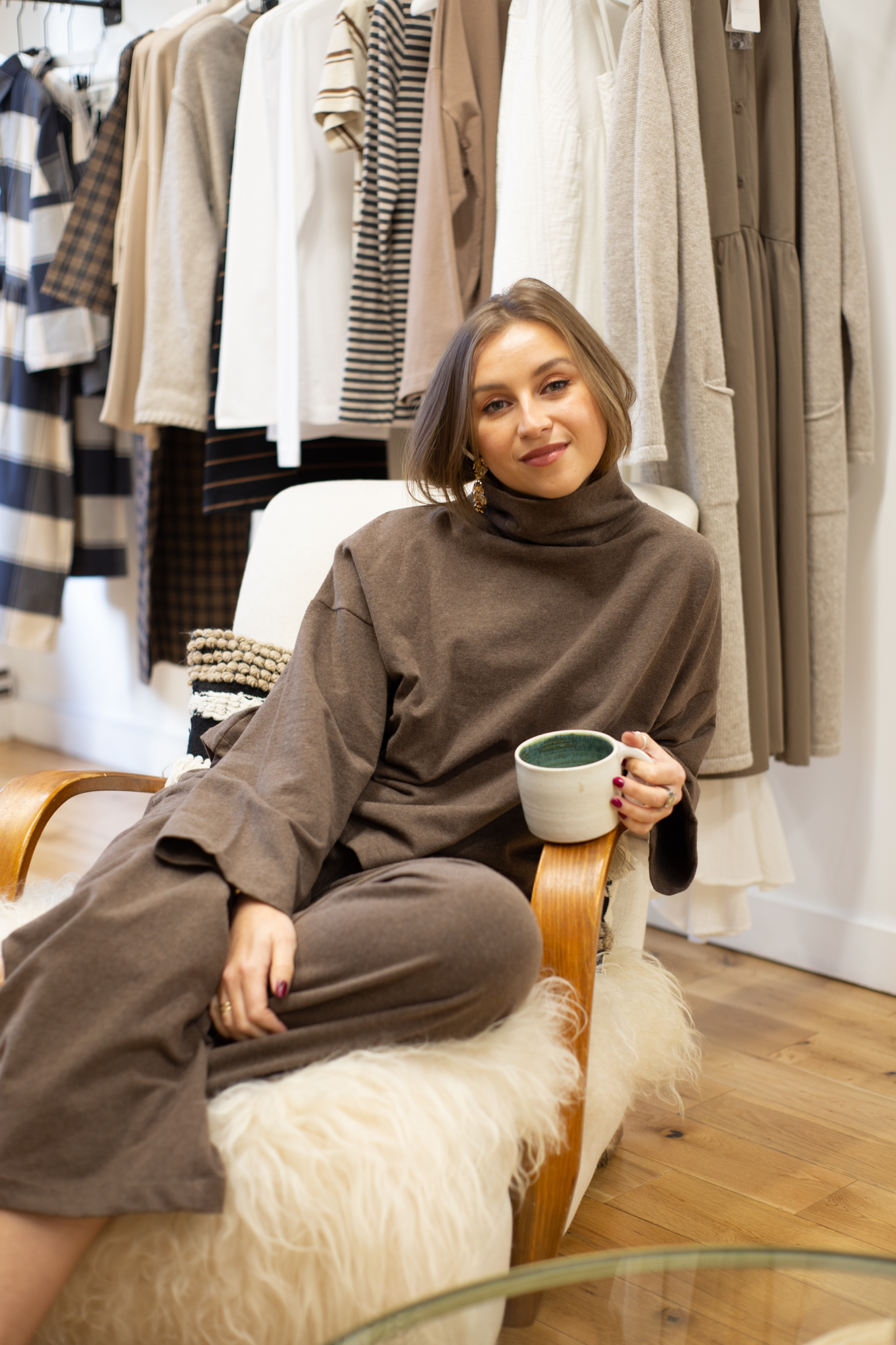 REBECCA ENGLAND  |  ARTIST & ILLUSTRATOR
Hello Rebecca, thank you so much for taking the time to talk to us. Can you start by giving us some background into your business?
I am an independent artist and illustrator based in Manchester. In my paintings I explore the use of bold, free brushstrokes to create contemporary, minimal illustrations of the human form. 
My business has two sides. I sell prints of my paintings through my website and local boutiques, and to complement this I run life drawing workshops with a focus on using art as mindful practice and creating a space for stillness in our busy modern lives.
 .
.
What was your background before launching your business?
After completing a foundation art degree, I studied fashion design at university, after which I was lucky enough to land a job as a knitwear designer.
However, I found the technical side of the role quite restricting and started working on more free form illustrations in my spare time.
A few friends asked to buy some prints for their homes or as gifts, and the website and sessions just evolved naturally from there.   
.
Did you have a specific business plan in place when you started off, and if so, how closely have you stuck to it? 
I didn't have a business plan or any particular direction in mind, I have just tried to stay open to opportunities as they presented themselves.
When I first started my current style of painting I was working and developing ideas with no intention of turning it into a business. It was only when friends asked about buying prints that I realised there was potential there.
Similarly, the workshops began as a suggestion from one of my stockists and then other venues started enquiring about doing similar sessions so it's just evolved really organically.  
How important are the values of slow-living and sustainability in the way you run your business?
I am constantly working on improving the sustainability of the prints I sell. This has included working with vegetable based risograph print techniques and researching the most sustainable papers available.
Mindfulness is at the core of my workshop sessions. Unlike a lot of life drawing classes, my sessions are heavily guided. I lead the participants through a series of exercises, such as challenging themselves to draw a human form with just four lines, or drawing with their unnatural hand.
These exercises require more conscious intention than simple sketching and help the participant switch off from other thoughts and worries and focus wholly on their present environment, creating a space for quiet and stillness in the busy modern world.
.
How do you try to reflect these values in your daily routine?
I have gone through a real personal journey with sustainable living. In the past I have tried to radically change everything in my life, including going vegan, shopping completely plastic free and using predominately recycled products to avoid supporting new production.
However, I found that the more strict I was with myself, the more anxiety I had about making the right choices.
I now try to find a balance between making the changes I can to minimise my footprint on my environment but also trying not to over think every choice I make.
 .
.
How has the COVID pandemic affected your business and how have you adapted to these challenges?
The most obvious impact is that all of my workshops have been cancelled. At first, I looked into doing these remotely through a weblink, however after careful consideration I felt like this would dilute the mindful and relaxing intention of these sessions.
Instead, I have used this time to work on new designs to refresh my print offering, something that I had been putting off for a while because I was so busy with workshops!
.
 .
Rebecca sells her prints through her website, where she will be listing her next workshops once local restrictions are lifted:
Rebecca is pictured wearing pieces from our AW20 collection:
Ula Top & Winona Trousers in Brown Marl
Alessandra-Rose Jumper in Beige
Amelia Sweatshirt in Tan
Winona Trousers in Black