A Mindful Moment - September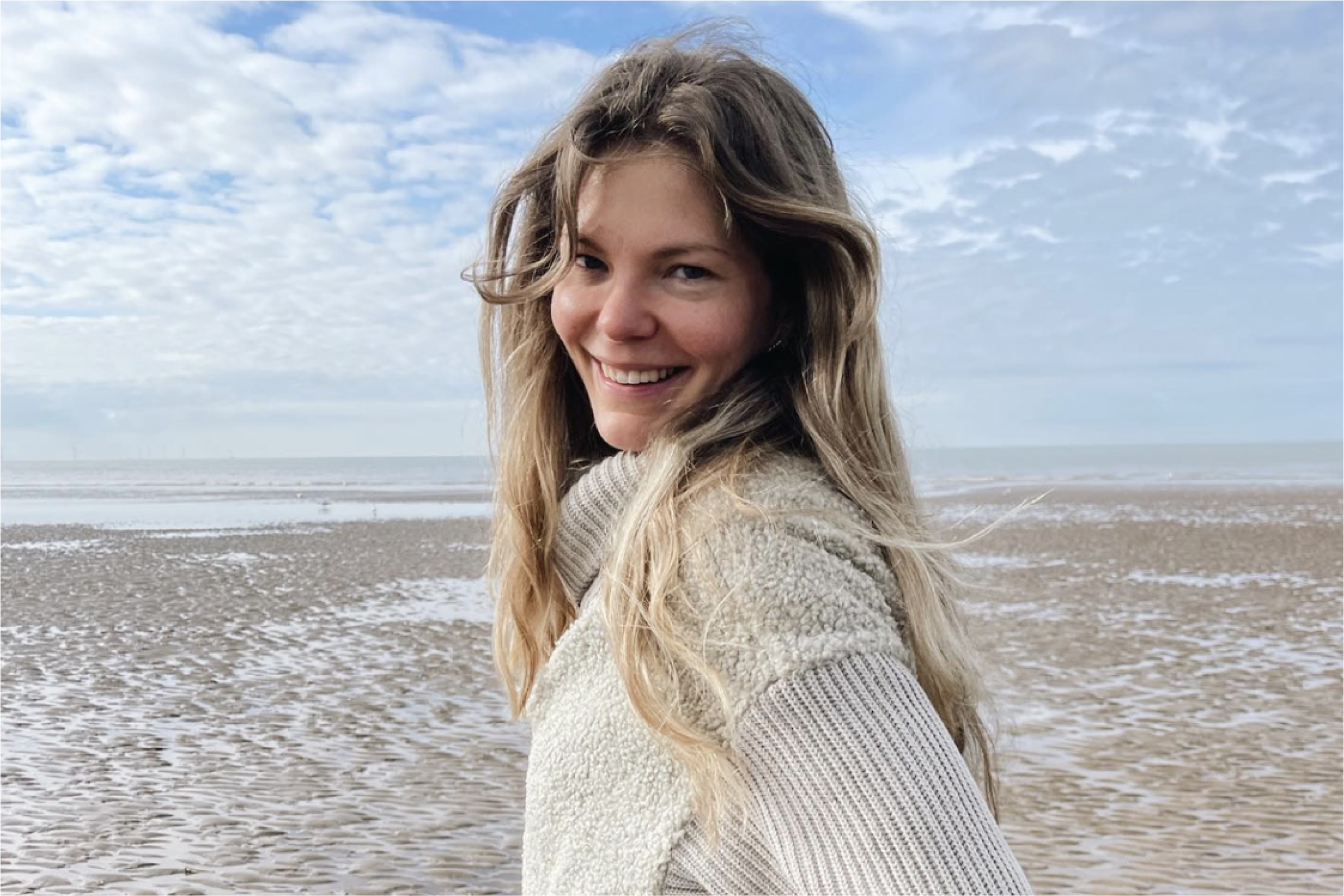 Masseuse and well-being expert Ksenija guides us through the best self-massage, we can all try on a daily basis.
My personal mantra is 'Self care is soul care'. I am a big believer in the body and mind connection. When we give love to our body we nourish our mind and soul.
My journey to self massages started when I was a little girl, I would watch my mother massage her face in front of the TV with yoghurt and honey. If anything I found it amusing, but did not get into it myself until I was in my early 20s.
Now in my 30s I am not only a keen self-massage practitioner, but also a qualified professional in giving treatments and training people in how to do it yourself.
TIME FOR A CHECK IN
Self massage is a great way to check-in with yourself.
How am I feeling today?
What do I need?
Do I need to feel more energized or do I need grounding?
Practicing this ritual daily gives you the opportunity to go at your own pace.
When you start your day with a 5 or 10 minute self-massage, you can meet yourself where you are. A more energetic stroke will revitalize the body and mind, which helps if you've been feeling tired & sluggish. A slower tempo, longer strokes and focusing on your breath helps to slow down and relax.
TIME TO DETOX
Self-massage, when performed not only on your face but your body is a way to detoxify your body's largest organ. We are prone to infections and colds because of toxin build-up. Massage stimulates the lymphatic system which assists the elimination of those toxins as well as helping to flush out the impurities. The lymphatic system plays a vital role in maintaining our energy levels and the resilience of our immune system.
RELEASE & STRENGTHEN
Let's touch on the more vain aspect of self massage, but one I shamelessly enjoy. It actually promotes youthfulness and reduces the appearance of lines and wrinkles. Releasing tension in over used muscles helps to lengthen them, smooth out the skin and improve any signs of ageing. In the meantime, different face massage and face yoga techniques can help to strengthen the weakened muscled to lift and tone the contours of the face.
THE NOW 
Meditation, self-love, me-time - call it what resonates with your the most. But practicing self-massage is also a wonderful way to be present. To really feel into the now. Building that true, authentic connection with yourself and your body can be incredible rewarding for your physical and spiritual self.
LET'S BEGIN
Taking the first step is the biggest challenge. I always advise people to try and make it a part of your morning or evening routine.
When you are applying your skincare or maybe cleansing your face in the shower.
Use creams, oils, serums, cleansers or simply water to provide you with that glide.
Start with some simple lifting moves around the face and draining gestures around the neck.
Build up your "vocabulary" by adding a new move every other day.
And watch how intuition and muscle memory takes over.
Feel free to reach out and ask any question. Refer to my longer videos on Youtube for a guided self massage or get some ideas for a quick treat in my Reels on Instagram.