BLOG POST
Food For Thought - Chestnut, Celeriac & Cranberry Bundt Cake
Ingredients

200g butter, softened
160g dark brown sugar
80g light sugar
3 eggs
100ml vegetable oil
240g plain flour
1 1/4 tsp salt
3/4 tsp bicarb
1tsp baking powder
1 tsp celery seed
179g peeled and coarsest grated celeriac
100g chestnut purée
90g dried cranberries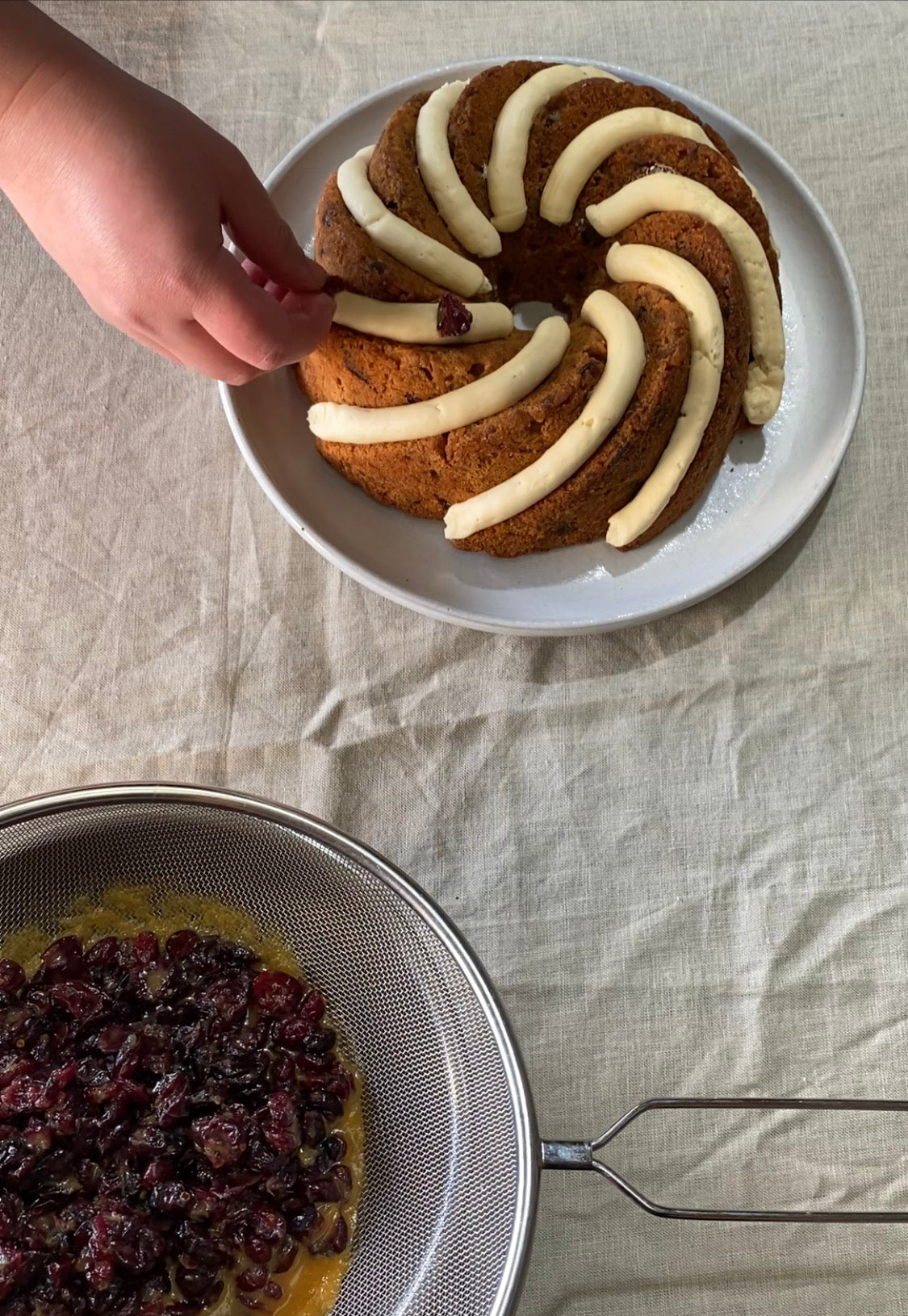 Instructions - Cake Base
In the bowl of a stand mixer fitted with a paddle, cream the butter and both sugars and chestnut pure until smooth and slightly aerated. With the motor on medium-high, add the eggs one at a time, fully incorporating each one before adding the next.
Then, with the motor running, add the oil in a thin, steady stream.

Mix all the dry ingredients in a medium bowl. Turn the mixer to low speed, add the flour mixture and grated celeriac and cranberries, and mix until just combined.

Heat the oven to 350C. Spray a bundt tin. Pour in the batter, level out
the top, then bake for 30-4 minutes, until a skewer inserted into the centre comes out clean.
Leave to cool completely.
Instructions - Topping
140g brown butter
60g butter cubes
100g sugar
50g egg whites
3tbsp brandy

Whisk egg whites and sugar over a bain Marie until sugar is dessolved and temp is 65 degrees.
Whisk egg whites and sugar and stand mix high speed until the bowl is no longer hot to touch.
Keep whisking adding butter gradually and add brandy gradually at the end.
Add a few dried cranberries as decoration on top.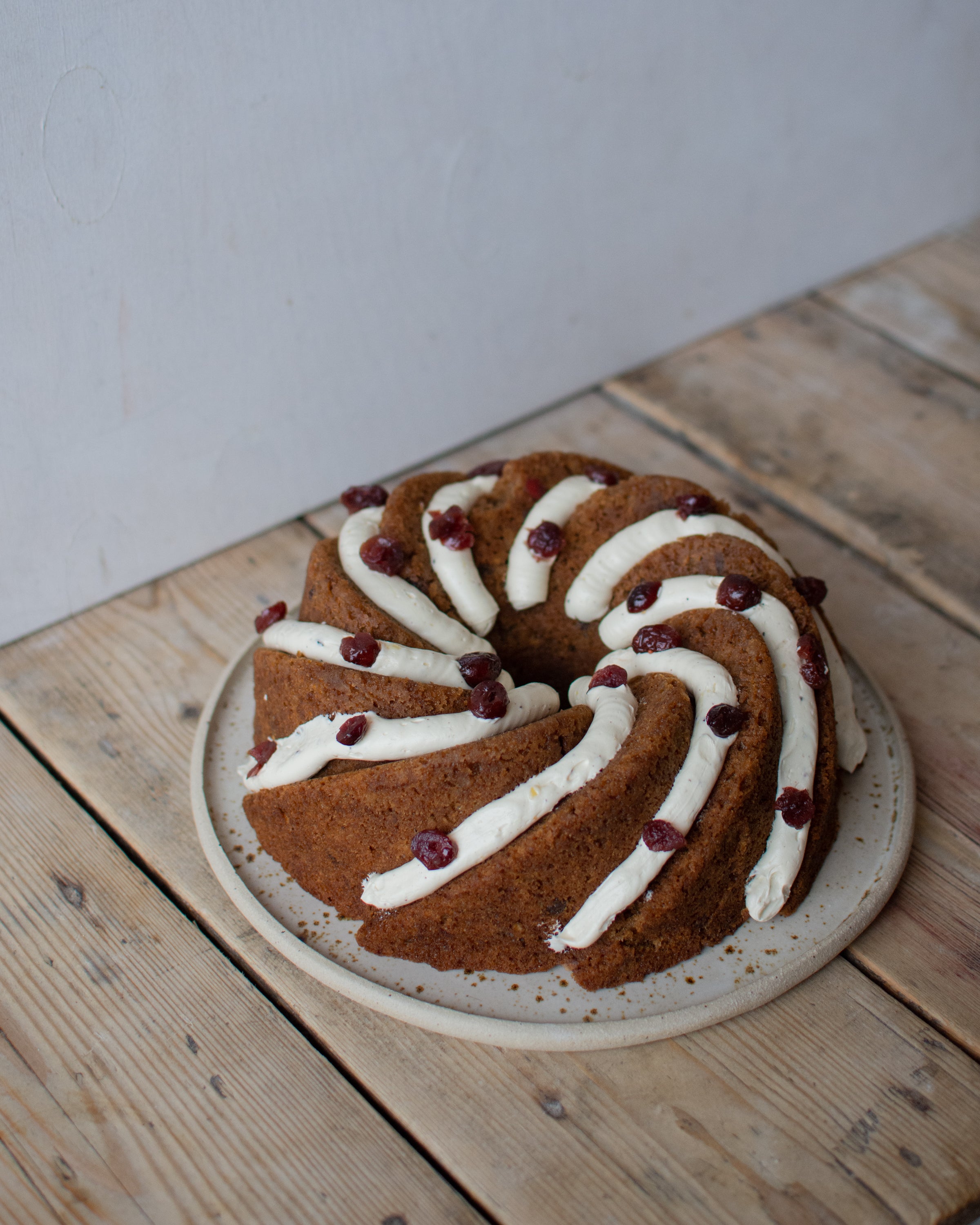 about the author
Trove Bakery
Culturing wild yeast since 2011!
Led by the traditional principles of simple, additive-free, wild yeast sourdough baking, Trove have an ongoing commitment to working with quality, organic flours and seasonal flavours.
Based in several locations across Manchester and available to shop from online.