BLOG POST
In Conversation - Thaarani @teeclutter
We chat to Thaarani about all things fashion; must-haves in your wardrobe and only keeping what you love.
Hello Thaarani, thanks for taking the time to chat to us.

Can we start by you introducing yourself and telling us a little about you and what makes you tick!
Thanks for having me on your December issue!
A little about me, I'm a mother to two boys (4 and 10), living in SE London. I work as a fashion influencer styling mostly everyday wear, which reflects my current life style.
I love effortless, simple looks that are timeless; most of the time you'll see me in jeans and a top. When I get time to myself I really enjoy looking around vintage and charity shops for home things - or browsing through Pinterest for street-style images.

This definitely gets me motivated to style my clothes and put looks together when I fall into a repetitive cycle.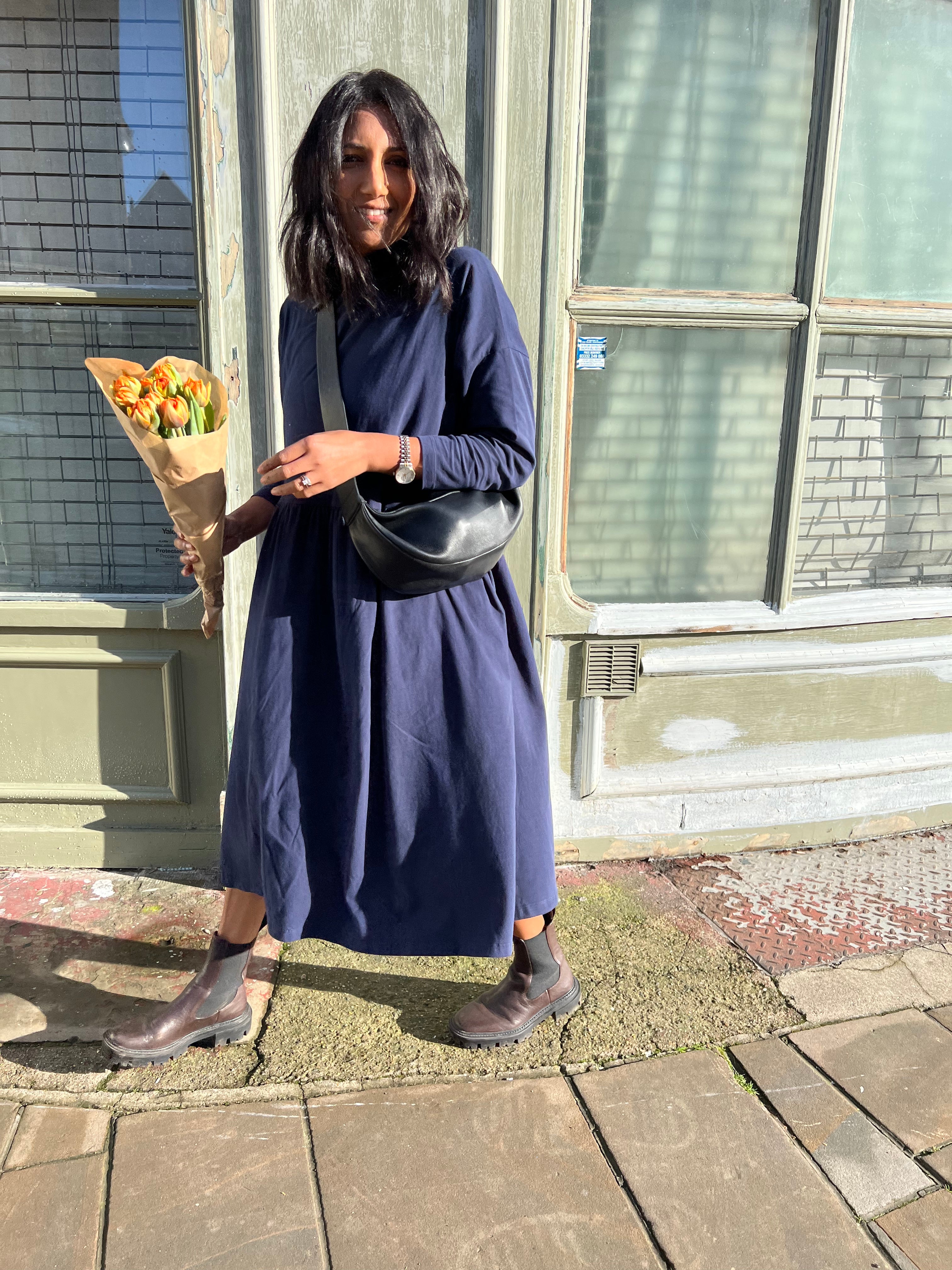 All of us can relate to wanting a wardrobe refresh, but how do we keep our favourite clothes relevant and feeling exciting?
I love restyling my clothes, I have a highlight on my instagram showing different ways I've styled one item, so much joy when you find new ways to wear something. Also adding new accessories like a headband/jewellery/hat or a different coat/bag/shoes makes a difference to an outfit or relevant to the season.
I've worn some of my summer dresses or evening dresses with cosy knitwear over them, this makes it more wearable during winter and just by adding chunky boots or a beanie will change the dress completely. 
What are the best timeless items we should all have in our wardrobe? 
Jeans!!! I know it can be a nightmare to find the right pair but it's a must have in anyones wardrobe. I love dressing it up with a nice top or dressing it down with trainers, I think the options are endless.
Same goes with a white t-shirt (I have a few), looks nice layered under a jumper or cardigan for Winter or I like teaming it up with a dressy skirt or trousers.
Another favourite of mine is a navy crew neck jumper, I love navy and have a few from chunky knits to a cashmere one I bought recently. It's nothing exciting but I have loved wearing them this year over jeans, dresses and shorts.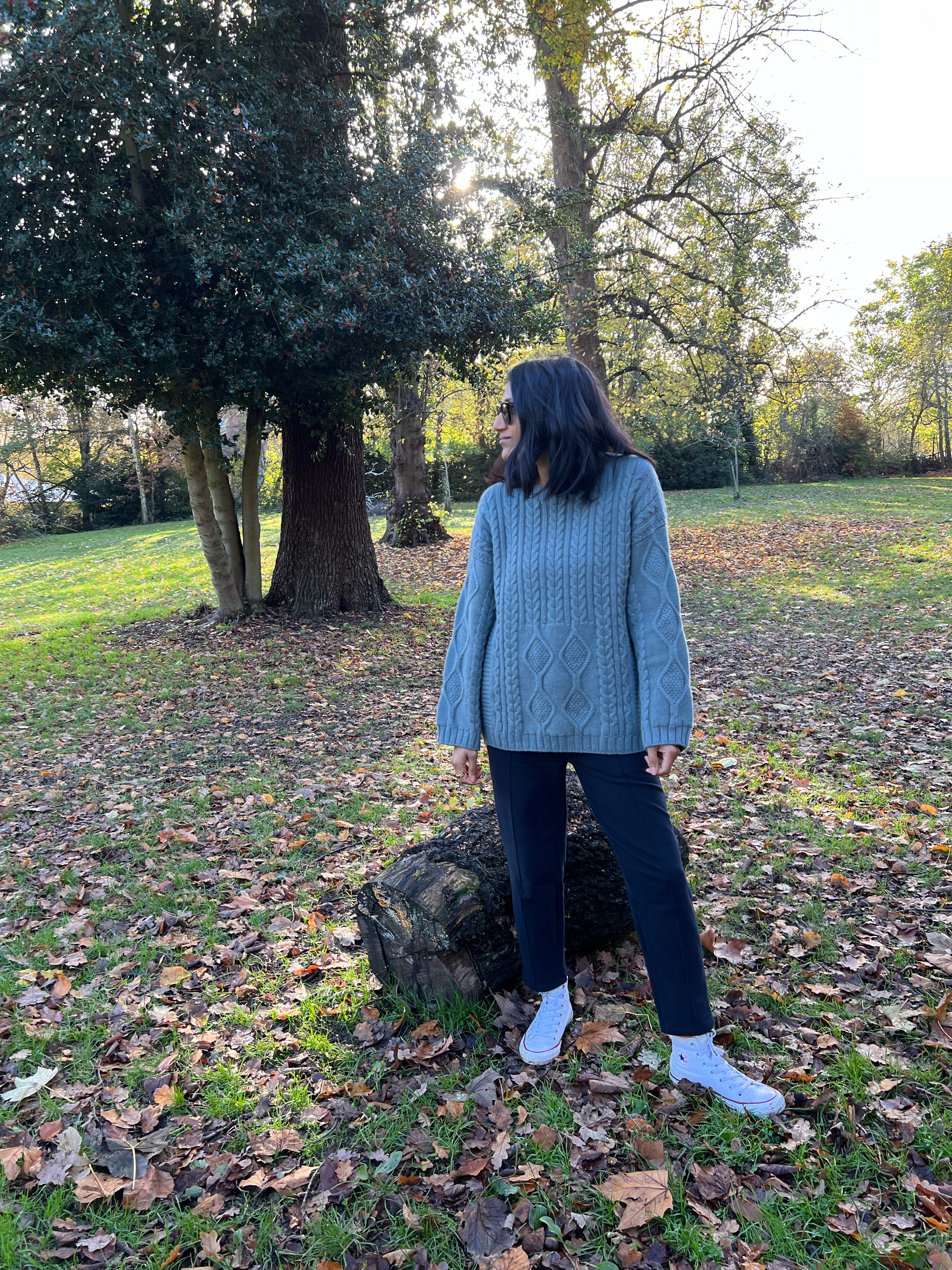 Clothing plays a big part in the roles we assign ourselves in life; a friend, a mother, a partner, a colleague. 
How important is clothing to you and the way you understand yourself?
I remember feeling lost after having my first child, I lost my style and the excitement I used to get when shopping or planning an outfit the night before.
Now I realise how important clothing is to me and how it makes me confident when I'm in something I like or fits well. Whether it's an evening dress or just a pair of joggers and top, the feeling it gives me is important, it will make me want to wear it again and again.
Thats how clothes should make you feel!
How can we declutter the clothes we don't love anymore, ahead of the new year ahead?
I guess it follows on from what I said before, can you see yourself wearing it again and again? Does it make you feel good? If the answer is no, then put it to the side and pass it down to friends/family or charity.
Also if the items are of good quality, why not sell them? Don't forget to tailor items too that you can see yourself wearing, if you cant I'm sure someone else will love it. 
Follow Thaarani here.