In Conversation: Caroline 91 Magazine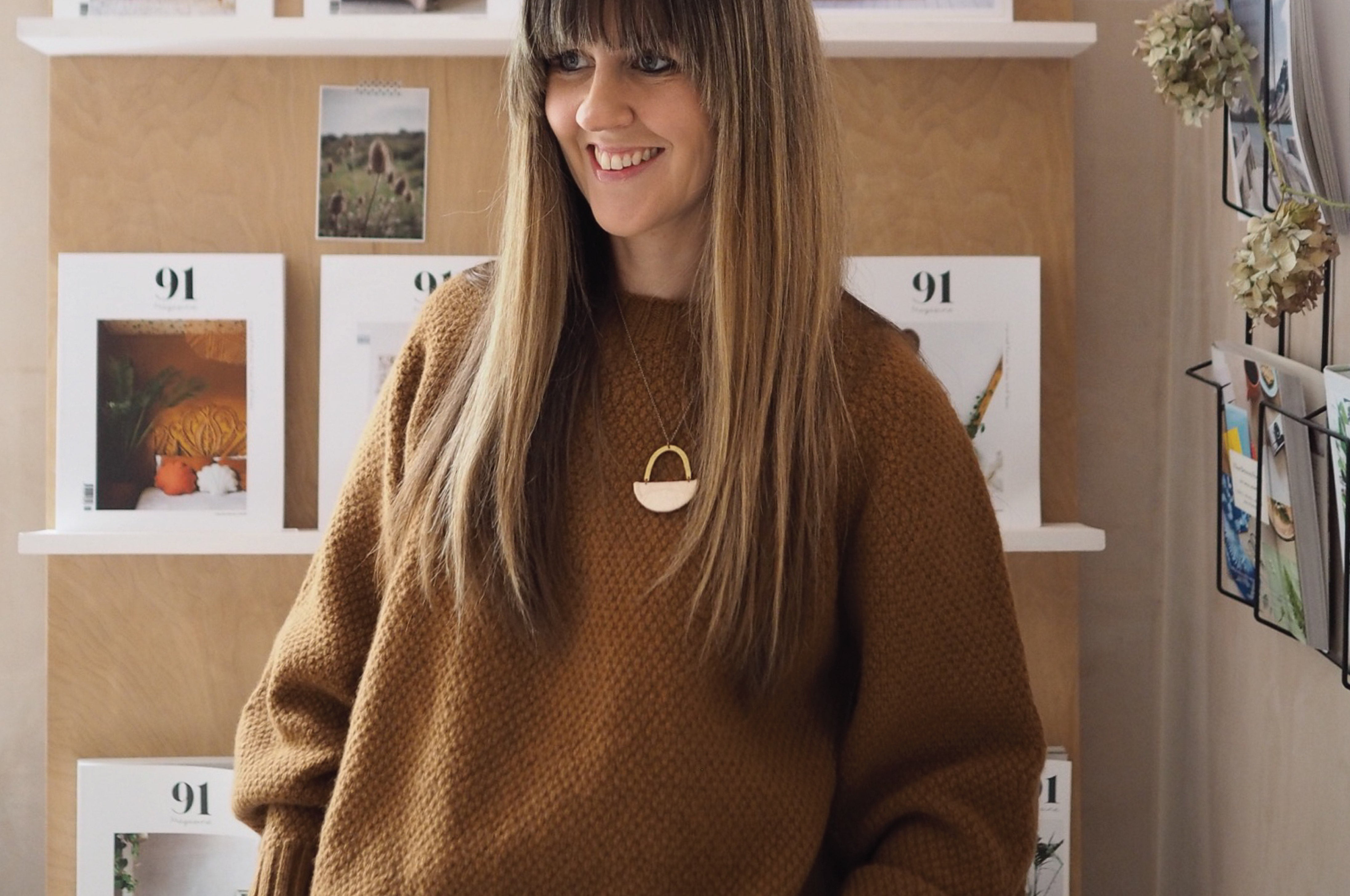 Caroline is the founder and editor of 91 Magazine. We chat to Caroline about all things home, putting your goals first and finding calm moments.
Hello Caroline, thanks for taking the time to speak to us. Can we start by telling us a little about yourself?
Sure, so I am the founding editor and publisher of 91 Magazine - an independent interiors and lifestyle print magazine. I launched the magazine 11 years ago from the spare room of my flat in south west London (no.91!). I previously worked as a photo editor for the FT Weekend House & Home section, and I actually started 91 as an online publication while I was still working full time there, creating it in the evenings and on weekends. Eventually in 2013 I took redundancy and began freelancing as well as taking the magazine to the next level and going into print in 2016. Since then we've published 14 print editions plus a bumper 10 year anniversary edition last year. The magazine is a representation of my own personal passions - creative interiors, independent business and beautiful photography - as well as addressing a gap in the market for this type of publication.
What drives you to achieve your goals?
I discovered in my early career that working in a corporate environment didn't really suit me. I found it hard to be told what to do (!) and was frustrated by injustice in the workplace. When I started creating my own thing I found I was so much more fulfilled and work no longer felt like work, it felt fun and satisfying. Even though we've published 15 editions of 91, I still get the biggest buzz from seeing readers enjoying the magazine or receiving messages from people saying how it's their favourite read or how much inspiration they take from it. I think that is what drives me, knowing that something I've created has meant something to other people, it's brought them joy or it's helped them in some way.

When life is feeling hectic, how do you find quiet moments for your well-being?
When it is really hectic it can be so challenging to fit in that time for yourself, but generally I always aim to carve out time in my day for self care. My main thing is yoga, partly for its calming effect and partly for my back pain! I try to fit in a 20-30 minute session in the morning before I start working, and then through the working day I set alarms on my phone to get up from my desk and do some stretching. Other than that, I read every single night - it is like a ritual before I go to sleep. I also try to keep weekends as work free as possible - and try to spend it with my family or getting jobs done around the house - we constantly seem to have a long list of decorating jobs to do and I love improving and tweaking our home.

The path through life as an entrepreneur has its twists and turns! What is the best advice given to you that you would share?
It certainly has, especially in the last few years! I was essentially told once not to rely on one thing for income within your business. Have a multi-faceted approach and see different opportunities in the skills you possess. I also think it's super important to be adaptable. It proved so important during the pandemic and allowed so many small businesses to continue to thrive despite the situation. The same is true now during an economic crisis - keep thinking and keep being creative about how you can get through it.
We believe that clothing can be transformative. How does this resonate with you?
Absolutely! It's one of the best feelings stepping out in a new garment that makes you feel great - whether it's a new item from a favourite brand or a 'new to you' find from a charity shop. These days, I'm definitely more into comfort than wearing the latest fashions, I spend a lot of time at home and some weeks the furthest I go is on the school run! But I still like to get dressed every day in something that makes me feel like me and that makes me feel ready to take on the day.
Caroline wears Maria Jumper in Tan.