In Conversation
Julia Rebaudo @stylonylon
Julia is a journalist and blogger with a flair for fashion. She lives in an old farmstead on the foothills of Lock Ness, after swapping the hustle and bustle of London for a slower approach.
Thank you so much for taking the time to speak to us Julia, can we start by telling us a little about yourself? 
Yes of course, and hello! I guess I am a combination of a few different these days – a freelance journalist turned blogger, then photo-obsessed Instagrammer and always with a focus on supporting and sharing brands I love.
This has evolved over the years (I started my blog back in 2012!) into a passion for sustainable, planet kind fashion & beauty brands trying to make a difference and moving away from the negative impact that these industries have on our planet.
How important is sustainable living to you and what made you take the jump to country living? (what are the ups and downs?)
Making the move was really quite spontaneous and coincided with the general upheaval of the pandemic but as soon as we landed at the top of a beautiful Highland hill on an old farm steading looking down on Loch Ness we knew we had made the right decision. Taking myself out of the busy London circuit and just pausing has allowed me to find my own rhythm and being here surrounded by green has allowed me to tune into nature in a way I now realise I was completely missing from my life and was essential to sorting out my health and an auto-immune condition.
Living out here at the top of a hill at the end of a very bumpy track automatically makes you think harder about how you consume and how you can make do with things you already have – popping out to the shops is not quite the same as it was when we were in London when Oxford Circus was just a hop and a skip away!  
How important is nature to your well-being? 
So very important! Getting out first thing to open up my ever-expanding flock of chickens in the gentle morning light has become such an integral part of my day. And I am constantly in and out doing one thing or another in the garden and greenhouse.
Just stopping to breathe and take note of the changes in the landscape and animal community (up here we have barn owls, hares, badgers and red squirrels!) through the seasons, seeing how the light moves around us, where the sun settles and peeks through windows at different times depending on the month has become reflexive and feels so healing and soul nurturing to me.
I've started work on making a garden here and this year I am paying more attention to the lunar cycle and how that optimises planting and growing – it might sound a bit nutty to some but this is how my Italian grandparents grew at their vineyard and their produce (grapes for wine & all sorts of vegetables) was always so bountiful.
What are your favourite mindful activities when you need to centre yourself?
So I've always loved knitting – my Scottish granny taught me as a child and I massively got back into that during lockdown. I love how it is so meditative and puts you in perfect flow state.
Listening to music at the same time is wonderful! Or when quiet it's the perfect way to tussle out anything that need thinking through! I have since learnt to crochet and more recently – the big January project! I bought a wonderful 1970s Finnish loom from eBay. Putting it back together was a hugely satisfying challenge and then getting it up and running has been huge fun but also very methodical and the act of weaving is beautifully calming.
I have a very strong urge to make things – perhaps I'm being drawn to healing calming behaviours! – and now that I have the time and space to do it I am going all out! I am also learning to spin and my goal is to turn our neighbouring farmer's sheep fleeces into locally sourced yarn for making socks, jumpers and blankets! All this making making in addition to daily yoga, deep breathing and visualisation practices as well as chakra clearing are all part and parcel of keeping me a in really good wellbeing cycle.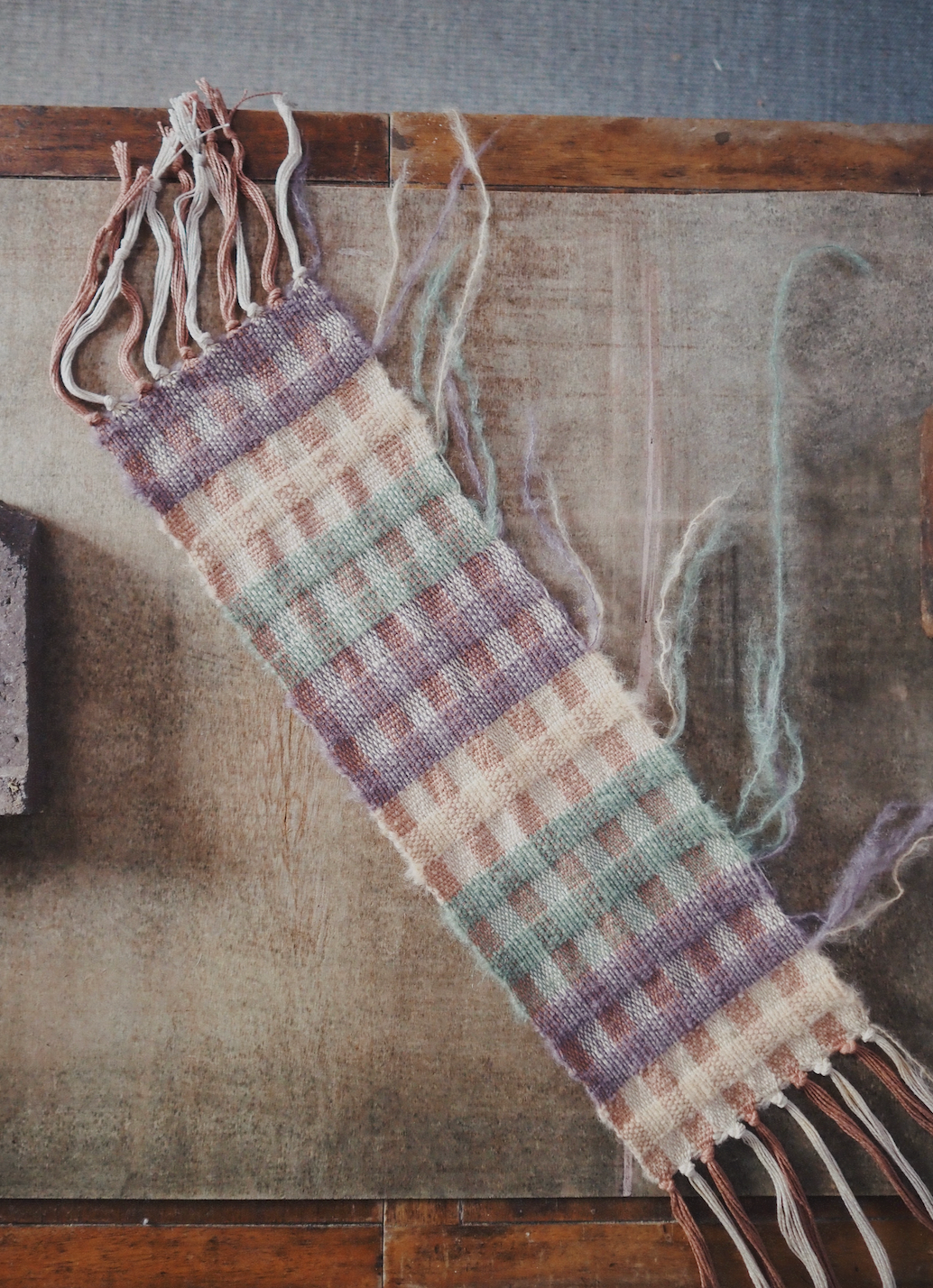 We believe clothing can be transformative, how does this resonate with you?
Yes, I totally agree. Clothes have always been integral to how I feel about myself. Finding pieces that suit my small stature is often a challenge so when I find something that works I connect with it quite strongly.
I have quite an obsessive nature and tend to wear pieces I love day in and day out. Learning to darn has come in handy for that haha! I've found that the clothes I'm wearing up here have to be a lot tougher so I'm always on the hunt for that winning combination of hardwearing but looks great!