A Note from Hannah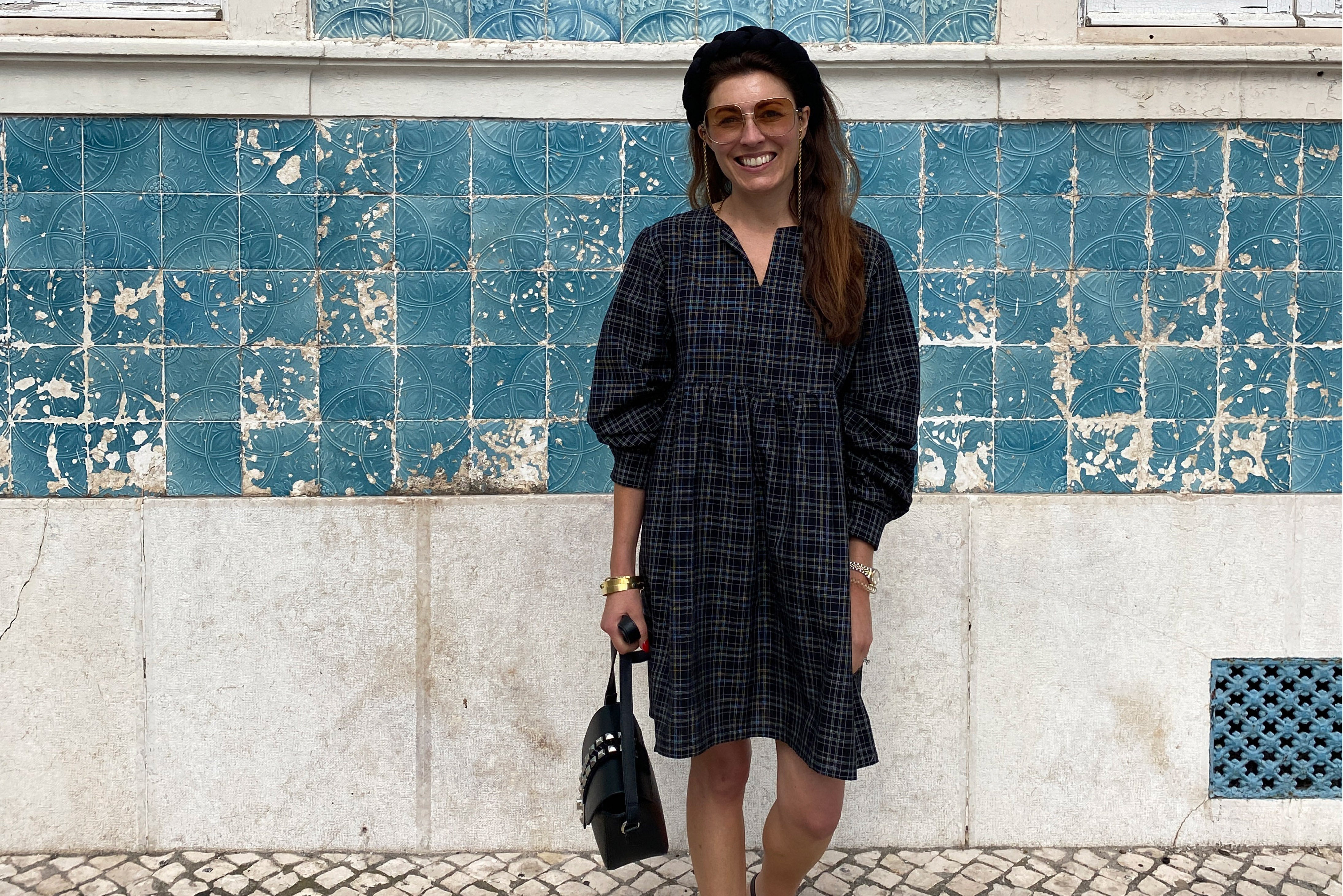 Welcome to our AW22 collection. This collection was designed to evoke the colours and mood of a British beach in winter. We typically think of beaches as summer destinations, but they are indeed beautiful places to walk, reflect and enjoy during the winter as well. The infinite appearance of the sea resembles endless opportunities; the sound of the water is calming, and the texture of the sand a constant reminder of how fragile our world truly is. 
To accompany this theme, we are delighted to present a range of styles made from SeaCell, an eco-friendly fabric, produced from seaweed. The type of seaweed used, known as brown algae, is certified organic.
My pick from this range has to be the cute little Eloise dress; a great transitional piece for autumn, and then a beautiful layering garment for those colder months.
As a rule, I love dresses. I like the ease of a one-piece and the minimal thought required when dressing in the morning, so my other favourites from the collection are the Sheila and Celeste. An added bonus is that both of these styles can be worn in daytime or evening - another big tick for my wardrobe essentials.
As we move into these cooler months, wellbeing will be high on my agenda. The summer has been so beautiful with lots of travel, gatherings, and events and, as autumn commences, it is a good time of year to reconnect, centre and slow down a little. I will be setting some new goals for the months ahead, reflecting on the year so far, making nutritious food and spending a little more time at home. I plan to pick up my knitting needles again and create something special, a hobby I enjoyed during lockdown but which has been neglected a little so far this year.
I hope you can also allow some time for yourself as we enter autumn, to recharge ahead of winter. Perhaps for you that means picking up a book you have been wanting to read, or making that recipe you have always intended to try. However autumn looks to you, it's a great time to rest and restore so I encourage you to allow yourself to enjoy it.
I hope you have a beautiful month ahead.

Hannah